Are you a pet lover or do you have pets?  Do you still like to go on vacation, but worry about your pets?  This is a common problem with pets.  Many people change the way the life once they get pets.  Why not use that to your advantage and make a little bit of money at the same time.  How?  There is a pet sitting service that you can join and make money from called Rover.  Think of Airbnb or Uber for your pet.
What is Rover? 
---
Rover is an app that links pet owners with trusted pet sitters.  In 2017 they merged with DogVaca and in March of 2018, they announced $155 Million in funding they raised.  This just goes to show you that they are not going away anytime soon.
Can Anyone be a Sitter for Rover? 
---
Anyone can apply to be a sitter for them, however, they are very strict in their application process.  They state that they accept about 30% of the people who apply.  You need references and list your experience.  They even do background checks on each sitter.  This is to ensure their customers have good sitters and the sitters can be trusted.
How Does Rover Work? 
---
As I stated earlier Rover is an app that connects the sitters with people who want to have a sitter for their pet.  Each pet and pet owner typically have different needs.  As a sitter, you have the choice to accept or decline a job.
Some pet owners might want you to go to their house and stay there.  This is like house sitting and pet sitting at the same time.  Others you may need to administer medications, and still others you may need to groom.  It really depends on the animal itself.  Typically, if it is a dog, then you should be walking the dog as scheduled by the owner.
Sending pictures daily of the animal to the owner helps with your personal ratings and could help get the important references that get you more work.
If you are providing a place for the pet while the owner is away, you will want to include a safe and loving environment for the animal.  When doing so you will want to include pictures of the interior and sleeping areas for the pet.
Once you get accepted to the program you can search your zip code to help determine your rates.  Fill out your bio and any photos as mentioned above.  Many times, pet owners want to meet the sitter, or at the very least call the sitter.  So, don't be put off by this.
What Other Pets can I Sit? 
---
While the app is called Rover, don't make the mistake that it only includes dogs.  You can sit for a wide range of animals.  This is of course if you so choose and have the expertise in the area.  This includes, but is not limited to, fish, goats, and birds.
How Much Can You Make with Rover? 
---
Of course, it depends on how you treat it.  You can use it occasionally or all the time.  While Rover does state they have six-figure sitters, this is not the norm.  A person who sits 2-3 pets for two weeks a month makes on average $1000.  A person who takes 2-3 pets all the time makes on average $3300 a month.
Not that bad.  Of course, Rover takes a percentage of your total fees.  Let's be fair they streamlined the process and make the connections for you.  They take 15% of your total billing.  They handle everything for you.
They offer insurance for all services booked through their app and offer 24/7 vets available.  This is to put the owners' minds at ease as well.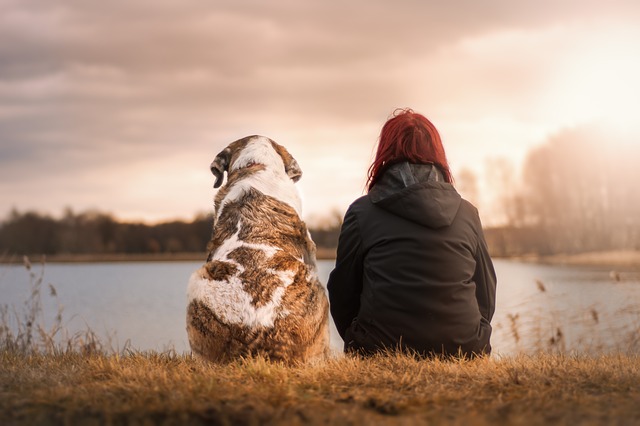 My Final Thoughts on Rover 
---
Pets can be like another member of the family.  It is hard when we lose them, and we are happy when they are happy.  People cannot always take their pets with them when they travel.  They would also prefer to have a friendly person take care of them rather than put them in a kennel.  So, if this is something you think you would like to do from home go ahead and check them out at Rover.com.
If you like the idea but are not sure you want to do that, that is okay.  I just wanted to give you another option on how to earn extra money at home.  You can always see how I learned how to make money online here at my top recommendation.
If you have used Rover before, please leave your comments below. We would love to hear more about them.