Ecommerce stores are all the rage nowadays.  Oh and let me tell you they work great.  It takes a little bit of work but once it is set up you can really make a lot of money with a little investment.  So, I wanted to give you a Shopify review from a user.  That is right, me, okay well my wife and me.  Although you might have a hard time knowing who is talking as we discussed it and I wrote it.  So we probably should start out with what is Shopify?
It is an ecommerce platform to build a store with.  Well, that is the simple answer.  Really it was built with the non-tech savvy people in mind.  What do I mean by this?  Well, my wife really can barely use a computer.  I mean really, she actually asks me how to turn it off.  She was the exact person this platform was made for.
I helped a little but for the most part, I let her fumble through the process of setting up the site all by herself.  Why would I do that? To prove that anyone can do it, and she did it.  To give full disclosure we have since gotten rid of the store, not because it wasn't doing well, but instead we had too much going on at this time and wanted to focus on other things.  They even have an option to sell your store right on their platform.  They will even give you a suggested price based on your traffic and sales. This can be another lucrative business model if you chose to do that.
Pros and Cons
---
Good
It is an all-inclusive program to make an online store easily.  If you really want to have an online store you can set one up in a matter of a few hours. Drive traffic to that store, through Facebook Ads, and possibly make money by tomorrow morning.
You don't need to know any coding at all to be successful.  That is right it is very simple to set up the store and have the shopping cart pages and everything ready in a matter of hours.
They accept all kinds of payments.  Both Shopify payment gateway and Paypal can get you just about any style of payment you possibly could want.  With both of these plans, you can accept credit cards.
You can find wholesalers and dropship your products directly from the merchants.  The best part is when you do this you will be able to focus on customer service and even be paid before you purchase a product.  This is a great way for proof of concept.  If it doesn't work out you don't have tons of product sitting around.
Once you prove the concept then you can move forward with purchasing in bulk, thereby increasing your margins.  Or you can wait until you have produced enough cash to do a bulk purchase, this way you really have almost no money out of pocket.
There are dozens of free themes to choose from.  I personally like the Brooklyn theme.  It is clean and simple to use.  The layout is what I really liked.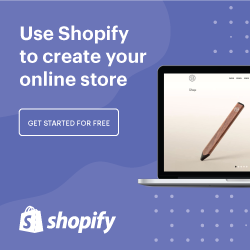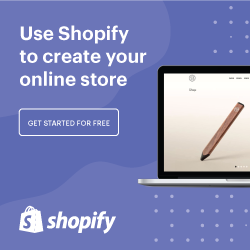 There are easily integrated plugins that can help you make even more sales.  Some of them are free some of them are premium.  You get what you pay for though. I liked Abandonment Protector, Aftership, and ZeroUp.
Hosting costs are included in the monthly price.  This means you don't need to pay an additional $4-10 a month for hosting.
Bad
There are some downfalls to Shopify, but really not many.  One of the things we didn't like was having to get premium apps to really take advantage of everything.  That being said, I knew what I wanted it to do, and needed the premium apps to do them.  Most people don't need all the premium apps we used, but there may be additional costs associated with them.  Just keep that in mind.
You will need to set aside a small budget for advertising.  You can start out with as little as $5.00 a day on Facebook.  Realistically you should plan on testing a few ads before you will turn a profit.
How Much does Shopify Cost
---
There are three basic prices for their services:
Basic Shopify                                                                      $29/month
Shopify                                                                                 $79/month
Advanced Shopify                                                             $299/month
These are all stores hosted on their server.  While you do not need to have your own domain name, I would suggest getting your own domain for your store.  It will only cost you around $10-$15 per year.  They have a service you can buy a domain with and you won't need to forward it to them to make it simple and quick. We used them to purchase our domain and it was okay.  Trying to move it to another hosting domain was a bit more problematic though.  So I would suggest using Namecheap and host it through Shopify.
With the platform, SSL certification is included.  You need that for a couple of reasons. First it helps build trust, and second, you need it to accept PayPal payments.
Each level provides more utility.  To be honest, if you are just starting out I would stick with the Basic Shopify store until you get your feet wet.
They actually do have one more option available and that is called Lite Shopify.  That is $9 a month.  They don't host anything with that product.  They do allow you to use their widget to include on an existing website as well as social media to make sales.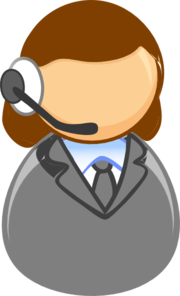 Customer Service
I only had to utilize their customer service once.  When I did I received email replies within 24 hours.  They always made sure that they answered our questions, and made sure that everything was clear.  In the end, the issue was quickly resolved.
Who is Shopify for?
---
It is a wonderful platform if you want to get into ecommerce.  It is great for beginners and even the more experienced.  The best part is you don't need to understand coding.  In fact, no coding is needed.  They even have great SEO on the website, so you don't need to be an expert there either.
FAQ about Shopify
---
Is there a free trial?
If you sign up with my link I can get you a 14 day free trial.  Give it a try here.
What if I can't use PayPal?
Dot worry it integrates with 70 different payment gateways so you will be able to find one that works for you.
Does it come in other languages?
Absolutely you can choose from over 50 languages.  This makes it easier to make sales where you want too!  So even if you are not a native English speaker you could probably find your native language to really do well.
What can you sell on Shopify?
Just about anything you can imagine from A to Z.  You can sell Alphabet letters for children to Zebra Phone Covers.  Really it is just limited to your imagination.
Where can I find things to sell?
I have done some reviews on places to find things to sell.  Aliexpress, Salehoo, and even ZeroUp are great places to start looking for products to sell in your store.  Some of them are better than others.
Shopify Alternatives
---
So all of this is has been geared toward Shopify.  It is no mystery that I liked it, but there are alternatives to it.  The most popular alternatives are WooCommerce, TRex Ecom (a new competitor), BigCommerce, LemonStand, Wix, and Magento.  While I have heard good things about Wix and know about BigCommerce, LemonStand, and Magento, I have not used them so I cannot comment on them directly.
I have, however, used WooCommerce.  This is a great alternative if you don't mind piecing your site together on a WordPress platform.  You can make the site just as functional as a Shopify store, but you will need to work on the site a lot longer to get it up and running as nicely as you would have on Shopify.  You might also need some coding skills to get it just right.
Also the new competitor TRex Ecom is making some huge waves.  With them, you don't need to piece meal your shop together at all.  It is a bit more expensive than Shopify, but if you include the other services it is actually cheaper in the long run.  They are also in the process of building a new program called TRex Mega Ecommerce.  It is a done for you platform.
My Final Opinion on Shopify Ecommerce Platform
---
It is really one of the best platforms out there if you want to start up an ecommerce store.  There really is no reason you can't start your store today and make money tomorrow.  With the simple way the platform is constructed even someone who has little to no computer knowledge, take my wife, for example, can construct a great ecommerce website quickly.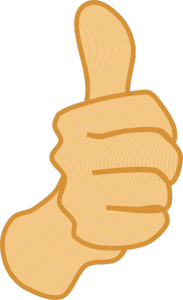 So don't wait, give it a try today!  You have nothing to lose after all the first 14 days are free.
If you are not interested in starting your own store but still want to make money online check out my top recommendation.
Disclaimer:
When you buy something from this website, I may receive an affiliate commission. These are my opinions and are not representative of the companies that create these products. My reviews are based on my personal own experience and research. I never recommend poor quality products or create false reviews to make sales. It is my intention to explain products so you can make an informed decision on which ones suit your needs best.