It's November so the stores have all started putting their Christmas decorations out, holiday movies are being promoted on Netflix and that gnawing feeling in your gut is just increasing as December looms. You're not alone. It's extremely common to see Christmas as a chore as well as something fun but money worries around the holidays don't have to be stressful. Make this Christmas a little easier by making a little extra cash from home before doing your holiday shopping.
Sell. Sell. Sell. 
---
The easiest way to make money from home is by selling your old goods. Have some old furniture you've been meaning to get rid of? Advertise it on online classified's sites. Have a full set of Harry Potter books that you know you won't read again? Sell them. There are loads of sellable items in every household, whether it be unused furniture, books, homewares, kitchenware, and other goods. Check out prices of similar items for sale to get an idea of how much to sell for and of course ideas of what to sell. I'll bet you have a lot more you could sell than you realize.
Online Surveys 
---
Online surveys can be a great way to make a little extra money. Doing online surveys throughout the year is a fantastic and easy way of supplementing your holiday budget. Many survey sites will offer a lower payout if you're interested in taking out your points as gift cards instead of cash. This is a great way to pay for gifts at stores you frequent or for those hard to buy for relatives you can simply give your gift card and let them pick something special for themselves.
Cashback Sites 
---
Another great way to supplement your Christmas budget is to do all of your holiday shopping online at participating cashback sites. Many large brands offer cashback so it's easier than ever to top up your Christmas budget, or simply make a little extra for yourself when you're doing your holiday shopping. If you're not sure how cashback sites work, it's pretty simple. When you use a cashback website to browse products, the website pays you when you click through them, go to retailers and spend. By using them efficiently and every time you shop online, you can make $100s a year just by doing your regular shopping.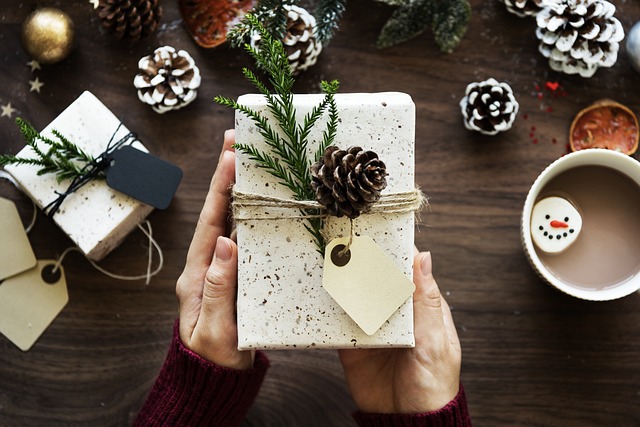 Microwork 
---
Many home and small businesses now hire micro workers to complete small freelance tasks for them on an irregular basis. Tasks could include research, data entry, website updates, transcription, and typing, etc. Microwork is short-term work and while it isn't going to be enough to pay the bills and keep a roof over your head, it's the perfect gig to earn a little extra spending money before Christmas rolls around again. You can find microwork on sites like Upwork, Fiverr, and Microworkers.
Whether you choose to do a little of all of the above, just plan on giving one idea a go or you're looking for extra income support for the new year, we hope these ideas help you get started.