Starting a successful blog takes planning, commitment, and a serious investment of time.  For bloggers looking to earn a living through their blog, affiliate sales can be a great source of income and those who have a good grasp on the affiliate sales side of things stand to rake in more through their hard work.
Contrary to what you might think, it's relatively easy to boost affiliate sales from blogging. Once you understand what simple, quick things can be done with the content that already exists on your blog, you can start seeing exponential jumps in affiliate conversions and ultimately your revenue.
Give your affiliate sales the boost they deserve by implementing these five tips:
Executing these actions requires a little effort, but your bank balance will thank you as the affiliate sales profits rack up over time.
Here are five of the best ways bloggers can boost their affiliate sales:
1 – Grow Your Audience 
---
There's a reason why this is number one. Building a loyal, engaged reader base is absolutely crucial to the overall success of your blog. The 'how' of this doesn't have to be tricky, either, even though many make it out to be. One of the best ways to grow your audience organically is to produce content that has genuine value to the reader. Doing this repeatedly will bring your readers back to your site and prompt them to share your content on their social media platforms.
Another excellent strategy to use to grow your audience is to leverage the success of others and work on some collaborations. Identify the leaders in whatever industry or microcosm you blog about, and reach out to them with creative ideas related to how you might work together. Leverage their reputation to grow your audience and also boost your affiliate sales.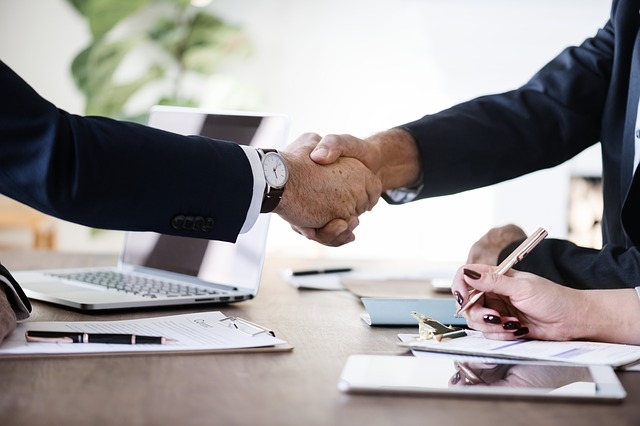 2 – Make Hosting Affiliate Content More Affordable for You
---
Generally speaking, there are two ways to end up with more money in this world: either increase the money coming in or decrease the money going out. For bloggers, this involves taking a long, hard look at the costs associated with your blog. These costs include blog hosting fees, any domain hosting fees you're paying for your own site, PPC costs if you're incurring them, and more. Even the money you give each month to your internet service provider can eat into your affiliate sales profits.  It's an overhead after all.
One of the most critical aspects of running any business – whether it be a blog-based one or not – is keeping costs under control. Applying a disciplined approach to this area of your business will go a long way in helping you keep more of the affiliate sales revenue you get.
3 – Incentivize Purchases of the Affiliate Products You're Mentioning 
---
A less-often-used tactic to boost affiliate sales is treating every affiliate sale as a kind of base for adding on your own bonuses or 'value-added' services, like one-on-one consultations or a free mention on social media. This is incredibly powerful because it gives your readers all the more reason to click 'buy' if they're already interested in an affiliate product on your blog.
There's a reason why special offers and promotions work so well for traditional businesses. That reason is that buyers who perceive more value in the products and services they buy feel better about spending their money for them. Increase the perceived value of whatever is being purchased, and the sales will naturally increase as a result.
4 – Publish Comparative Content 
---
Blog readers love nothing more than a 'versus' battle. Compare different products against each other, and highlight the pros/cons of each of them. This is like doing your readers' homework for them, and they'll thank you with affiliate product purchases.
Try making it fun, too. For example, if your blog focuses on the outdoors lifestyle, do a 'grudge match' between two of the most popular hiking boots. Obviously, you want your affiliate product to win out in the end, but the comparison should be entertaining while staying informative for the best results.
5 – Follow-up With Your Readers Who Have Visited Your Blog 
---
Blog reader engagement drives growth like little else, so make sure you're performing some 'post-sale' due diligence by asking for feedback from those of your blog readers who do buy products through your blog. When you receive a glowing review of an affiliate product purchased through your blog, take that opportunity to showcase the customer's experience, highlighting what worked best for them and why.
The profitable future of your blog starts today. Implement these five tips and watch how quickly your affiliate sales go from 'blah' to 'boom!'.
If you are looking at getting into affiliate marketing and want to find out more on how to make a living then check out our top recommendation.
---
---
Author Bio
Kevin Conner is a digital business expert. He has founded a hugely successful broadband comparison website and also a lead generation and customer acquisition business. He knows how to make money online and hopes these affiliate boosting tips will prove useful in growing your revenues.
---
---