Website: www.screencast-o-matic.com
Price: Free to $15 per year
Owner(s): Fabrice Bellard
Overall Rank: 9/10

Screencast-O-Matic Review
---
Well that brings us to the topic at hand, "What is Screencast O Matic Screen Recorder?" In short it is a tool to record (make videos) of your screen or from your webcam.  Every day you see videos popping up on just about every subject known to man.  Some show peoples faces, some just show the screen of their computer, and still others show both.  Ever wonder how they did it?  Well they use a screen recorder.  There are many different kinds of recorders out there.
Some are expensive and tricky to use.  Of course others are cheap and are easy to use.  That does not mean that cheap ones are all easy and that expensive ones are all difficult.  Actually most of them come with a slight learning curve but the reality is they do, many of the same things.
This is a great compromise of a program that is versatile and inexpensive that you can easily make videos to upload to Youtube, your blog, or any media source that you chose.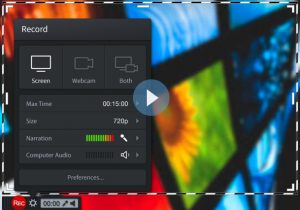 The Good and the Bad
---
Good
Inexpensive, that is right it is very cheap to some other alternatives that are out there such as Camtasia.
They have great video tutorials on the site.
Free version is good enough for most people.
Paid version is only $15 a year.
Okay so being inexpensive is not always good, but if you are just getting started and want to try out videos without spending $200 or more, than this just might be the program for you.
You can be up and running as soon as 10 minutes.  Making your first video and posting it where ever you want.  The training is free on the system and it is very easy to follow.  I always say the best trail is a free trail.
Well the main drawback of the free version is that the video has a watermark that says Screencast on it.  The great news is you can pay only $15 for the yearly dues.  This is not something you need though, especially if you are just starting out.  You can see when I used the free version below, with the watermark.
Bad
They dont have any kind of affiliate program.
Other screen recorders are more powerful, but cost a lot more
Camtasia is much more powerful.
They dont have an affiliate program.  But that wont stop me from writing about them.  This is one of those freebies to my readers.  I think it is a great program that is well worth it.  I always say I just want to help my readers.
Customer Support
---
They do have customer support that is fairly responsive to email requests.  I received a response within 24 hours..
Who is Screencast-O-Matic For?
---
This is a great program for anyone who wants to try to make their own videos.  Especially if you dont have a lot of money to spend.  You can do it for free or you can pay only $15 a year.
Screencast-O-Matic Price
---
This program as I mentioned can be used completely free.  If you want to be able to edit your video as well as remove the watermark you would need to pay $15 per year.  That is right I said a year not a month.
My Final Opinion of Screencast-O-Matic
---
 I have tried a few screen recorders, this is one I really like for the simplicity.   The cost is also a great thing.  I have used it a few times in the past to make recordings.  I posted one to YouTube. I am currently planning on making more and more videos.  So during the writing of this post I actually purchased an annual license.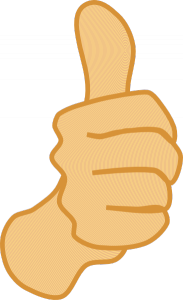 Legit 9/10

If you are serious about making money online and want to build a successful business then you really should look at my top recommendation.  It takes more than one thing to be successful online.  There is a list of everything that I found that helped me along the way with all my recommendations.
Have a comment, question, or your own personal experience with the product?  Please leave it below, I love to hear from my readers.
Disclaimer:
When you buy something from this website, I may receive an affiliate commission. These are my opinions and are not representative of the companies that create these products. My reviews are based on my personal own experience and research. I never recommend poor quality products, or create false reviews to make sales. It is my intention to explain products so you can make an informed decision on which ones suit your needs best.