Name: 8 Minute Profit v2.0
Website: http://8minuteprofits2.com/
Price: $7.26, there are 3 up-sells
Owner(s): Mark Barrett & Paul Prissick


What is 8 Minute Profit and Review
---
So what exactly is 8 Minute Profit and is it a scam?  Let me start by saying yes, I did purchase this product and gave it a good look over and try.  Was it the best thing since sliced bread? No.  Was it a good product for the price?  Yes.
The program itself consists of 12 videos.  Each of the videos are well presented and easy to follow.  They show you how to take traffic from pay for click sites and make money from them.  Many of them are about 3 minutes long but the total playtime of the course is 45 min 28 seconds.
Sites that are utilized are Clixsense, NeoBux, AdHitz, and Rotate4All.  Many people who visit these sites are looking to make their first money online.  The trouble is that these sites take hours to make any money at all.  I personally would like to make my money quicker and a more efficient use of my time.
This is where 8 Minute Profit comes in.  They teach you how to target those people for products that they could really use.  I don't give a good review to a product or try to sell a product I don't believe in.  So don't target these people with scams.  Instead give them real programs that will work.
The Good and the Bad
---
Good
This program is appropriately priced for the 45 minutes worth of classes.
They really do show you how to set up a program and make a decent profit in a few hours rather than a few days.
It really is set up for beginners, but if you are a true beginner it might be best to get the first two up-sells.  More on that later.
You can actually make money your first day by implementing this with just a couple hours of work to set it up.
Bad
Customer Support
---
The do have a responsive email system in place.  When I had a question with the owners, just a test I always do, they responded within 24 hours.  The program is offered through WarriorPlus which is a well respected platform for products.
Who is 8 Minute Profits V2 For?
---
This product is for just about anyone.  If you already have some experience with internet marketing, have a website, and an autoresponder it will be really easy for you to use this system.  If you don't it will still be easy to use but I would suggest to purchase the first two of three up-sells.  More on this in the cost section.
8 Minute Profits V2 Price
---
The base product is reasonably priced at $7.26.  You have access to it within a few minutes of purchasing the product.  It also comes with quite a few bonuses included in the product itself.
As I have mentioned a few times.  There are three up-sells.
The first is 20 emails to put into your autoresponder.  This can save you tons of time.  If you dont like writing emails, or don't know what to write, then you WANT this autoresponder series.  Not to mention priced at $27 makes it a steal.  I have had emails written before and they typically cost about $100 each one.
The second up-sell is a complete sales funnel done for you. Again this is a great bargain at $27.  This one is not not needed as much as the emails, but still important if you really just want a plug and play system.
The third and final up-sell is the master class, this is a coaching class that Mark Barrett or Paul Prissicko will coach you,  to help you jump start your success.  The cost of this is $197.  I personally did not purchase the up-sells, but I see the value in the first and second.  To be honest I was really tempted to buy the emails, but I have been doing this for a while and knew I could just put a little time into it and make it all work.
My Final Opinion of 8 Minute Profits V2
---
It really is a good program, overall well done.  So if you can here looking asking, "Is 8 minute profit a scam".  Then the simple answer is no. While it is not the perfect program, it is a good way to get your feet wet in internet marketing.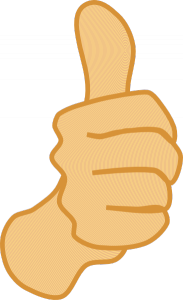 Legit 7/10

If you are serious about putting in some time and making money online you should really check out my top recommendation.  You can see all of the things that I recommend here as well.
As always if you have any comments, questions or your own personal experience with the product please feel free to leave a comment below.
Disclaimer:
When you buy something from this website, I may receive an affiliate commission. These are my opinions and are not representative of the companies that create these products. My reviews are based on my personal own experience and research. I never recommend poor quality products, or create false reviews to make sales. It is my intention to explain products so you can make an informed decision on which ones suit your needs best.