Name: ProductDyno
Website: https://productdyno.com
Price: $67, $97, and lifetime $197 Through August 16, 2017
Owner(s):Simon Hodkinson and Jeremy Gislason
What is ProductDyno and Review
---
Do you currently sell, or want to sell digital products?  I mean really any type of digital products from online courses, e-books, training, videos, plug-ins, software solutions to anything else digital.  If you are selling digital products you will know that selling, managing, and even securely delivering the product can be a very complex process.  Oh, and if you haven't tried yet, and you should, it can be difficult.  That being said this is my ProductDyno Review with bonus, to make the entire process of managing a digital product so much easier.
Well if you haven't guessed by now, ProductDyno is a product management system designed to make the overall process of managing a digital product so much simpler!  It allows you to sell any kind of digital product with ease.  From selling to delivery with some simple steps.
You can use it to sell free or premium content.  You can integrate a signup form if you wish but you don't need to.  The use of this would vary from product to product.  Great idea though as it becomes very versatile.
Simon Hodkinson and Jeremy Gislason  did not stop with the versatility there though. You can also utilize any of the main autoresponders, including GetResponse, Aweber, and more!  Picking how you get paid is just as important, well guess what you have multiple options you can use here in this part as well.  Finally it works very well with just about any affiliate program. I have listed below many of the programs that integrate well with it.
Clickbank                                    Gumroad                              JVZoo
SamCart                                      ThriveCart                            Warrior Plus
Zaxaa
Paddle                                         PayKickStart                         Stripe
Warrior Payments                    PayPal
Active Campaign                       Amazon SES                         Aweber
Constant Contact                     ConvertKit                            GetResponse
iContact                                      MailChimp                            MailJet
SendGrid                                    SendLane                              Sparkpost
Not only can you deliver content and have others pay for it.  You can also set it up for drip content.  Group things in Collections for others to easily access what they want.  Set up special links for affiliates or campaigns that have an expiration date with them.
Here is a quick Demo video on Product Dyno:
You have the option of using their domain or your own custom domain. Tracking your members is so easy to do you can even move (export) members to another program.  All of this and more makes it well worth the price.
The Good and the Bad
---
Good
There are so many things with this program that they did right it is hard to go over all of them, so I will list a few here.  Let me start by stating most of them are about three words "Integration, Integration, Integration":
I love the multiple payment options. This allows you not only to select more than one type of payment but can also increase your overall sales because your customers have more ways to pay.
Next being able to integrate many different autoresponders just make things so much easier. You don't need to go out there and buy another one just to run the program.
Being able to utilize a number of different affiliate platforms is very helpful. This means you can have others be your affiliates.  They make a sale and you give them a commission.
Easy to use.
Features are absolutely amazing.
Bad
Really at first you might be a bit overwhelmed with all that you can do with it.  But really that is short lived when you see how easy it is to use.  I am not saying you will be an expert the first day, just you will pick it up quickly and you don't need to be a tech genius to do it.
Customer Support
---
For those of you who have read my reviews before you know that I always send messages to the program.  Weather I have an issue or not.  They were very responsive to my request.  In fact, they responded within a few hours.  Which is truly amazing to me. I am happy with a response within 1 business day.
They have great support and for their VIP clients they have 24/7 support.
Who is ProductDyno For?
---
This is for anyone who wants to sell a digital product.  It really is the best solution for managing those products and making sure they get delivered in a secured way.
ProductDyno Price
---
There are three price points $67 for the basic level, $97 for the advanced level and $197 for the Pro Unlimited level. Don't let the $197 price tag scare you away.  It really is a bargain at that price and it is only good until August 16, 2017 for the early adopters lifetime.  Not to mention they do have a 30 day, no questions asked money back guarantee.  While I love try before you buy products, not all products give you that option.  That being said this is the next best thing.  It is also backed by JVZoo, one of the top affiliate platforms out there.
My Final Opinion of ProductDyno
---
This is one of the best products out there you are going to find to manage your digital content that is for sale. With all the features and easy to use.  You shouldn't pass it up.  Don't worry I didn't forget about the bonus.  I have put together a nice little package just for you if you purchase through my link.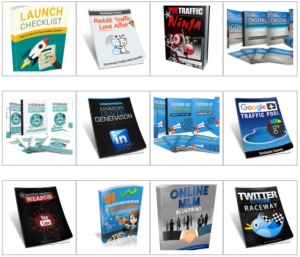 Once you have purchased through my link you will have a thank you page to go to through your product to download your bonuses.  If you have any issues at all with the link please don't hesitate to email me at Marc@EarnExtraMoneyHome.com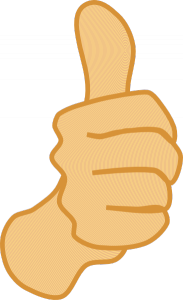 Legit 9/10

If this ProductDyno isn't right for you and you are serious about putting in some time and making money online you should really check out my top recommendation.  You can see all of the things that I recommend here as well.
As always if you have any comments, questions or your own personal experience with the product please feel free to leave a comment below.
Disclaimer:
When you buy something from this website, I may receive an affiliate commission. These are my opinions and are not representative of the companies that create these products. My reviews are based on my personal own experience and research. I never recommend poor quality products, or create false reviews to make sales. It is my intention to explain products so you can make an informed decision on which ones suit your needs best.