What is Internet Jetset
---
This is a program made by John Crestani to help you earn money online?  There are 12 sections in this program and a number of bonuses that I will discuss in depth.  Yes, I have access to the program and you can see my quick walkthrough of the program and the back office in the video below.
Taking a look at the program, one of his missions is to get people who have never earned a single dollar online to make a commission within the first few hours of purchasing this program.  "Wait a minute", you say.  Really this is possible.  Many of his students post results all the time about how they earned their first commission within hours of starting the program.
Now I am not going to go into great detail about that because that would not be fair to him.  I did go through the program and found that I was able to make a commission by following his steps.  It was not a ton of cash, but I did earn some money overnight. (I started late in the evening.)
His other goals are to get people to break through their disbelief of not being able to make money and actually be able to make a living from the Internet.  I believe this program can get you started on just that.  In fact, I have some testimonials from other people in the pictures below.
I could sit here and give you tons of these, but what would be the point?  There wouldn't be any.  Of course, results may vary based on your commitment to the course and ability to follow the lessons.  I believe anyone can follow the lessons it is really only up to you to do the work.
Should I use Internet Jetset
---
I think if you have been burned by scams in the past and are a bit gun shy from those experiences this is a program that can change your mind.  Why?  First of all, there is a 60-day guarantee that the program has, with no questions asked.  If you are not satisfied then you can get your money back.
I have been in internet marketing for a while, dabbling for about 5 years and more serious for about 3.  This is a good program and has a lot of useful information in it.  I will be going over all of that in the features section.  But first, let's talk about the man who made the program and if he is even worth listening to.
Who is John Crestani?
---
Okay, you might have found this page because you saw a video of a long-bearded redheaded man flying around or talking about the internet jetset program.  You might even have watched a webinar from him or seen other videos of his.  The question remains though, "Who is he?"
Well, he is many things and has been dirt poor and struggling like many of us do.  So what made things different for him than others.  He found a way to make money online.  You can read the full story about it here in Forbes.  Of course, you don't get in Forbes by mistake so he is the real deal.
He even built up his own affiliate program called Nutryst.  This is not really about that, you can read about it in Yahoo Finance if you want to know more.  The point of talking about this is he is very familiar how affiliate marketing works.  These are not little articles from no-name sites.  These are major sites with a reputation to protect.
Features of Intenet Jetset
---
As with many programs when you first purchase the program you get a welcome email.  In this welcome email they ask you to join their forum, their Facebook page and share your successes as well as failures.  They also encourage you to ask questions and take part in discussions that already exist.
Once you log into the program you will see, on the left side of the screen 
a menu like the one listed below with an outline of each stage of the program.  Each stage typically has multiple videos and lots of content.
1. The Online Business Blueprint–  This is the actual outline of the entire course including all the basics; traffic, product acquisition or finding products, and business automation.
2. Introduction to the Internet Jetset–  This module gets to the nitty-gritty of earning your first commission.  It also goes over the proper mindset for you to be successful.  Great info in here.
3. Choosing Your Niche–  This really goes through the process of how to chose a niche.  Sometimes this is something that many people get stuck on.  He breaks down the process and makes it easy to find a niche that suits you.
4. Google–  As we all know Google is the largest search engine in the world.  Well that being said this module teaches you how to get free traffic from Google, including but not limited to keyword research and strategies.
5. Youtube–  Many people don't know but Youtube is actually the second largest search engine in the world.  Oh and guess what, it is owned by Google.  That being said this module goes over how to get and drive free traffic from Youtube.
6. Facebook– One of the largest social media platforms in the world and why not use it to get free traffic.  Yes, you can do Facebook ads but that is covered in another section.
7.Your Website– You guessed it this is the part that you get to set up your own website.  It runs you through everything from your initial installation of WordPress, to settings, and even writing posts. That is not all you get but you understand the idea.  Really this will help you if you are completely new to the whole process of earning money online.
8. Copywriting Basics–  How to get more people to not only click on your pages but also how to keep them hungry for more.  Copywriting is this very art and this section is taught by one of the best.
9. Launch Jacking–  If you don't know what launch jacking is that is okay, I will explain.  It is a process of ranking a website for a product launch so that you can get a lot of sales in a short amount of time because of the buzz around a new product.  This is a great course even walkthroughs are included in the program.
10. Authority Review Sites–  This module teaches you how to become an authority in any niche.  What does that mean?  Well if you can make an authority site in a niche then you will be able to really take advantage of that free traffic from Google.  People will come flocking to your site.  The more people looking at your site the more income you can make.  Well worth the cost of the basic program alone.
11. Facebook Ads for Affiliates–  This is another great course.  We discussed earlier Facebook and the power it has and how you can get free traffic from it.  You can also pay for ads and drive massive traffic from Facebook Ads.  This segment shows you just how to do that.
12. The 12-Week Super Affiliate System–  This is an overview of one of the other programs he has.  It is not required yet an awesome program in and of itself.  This course is a wonderful course that previously sold for around $5000.  Oh, you heard me right 5k!  This really is not for beginners but you can master the stages above you would be ready for it.  No, it is no longer $5000, but at a much more reasonable price.
Through the 11 modules, each one of them is delivered in a way that is easy to understand and implement.  Many of these modules are well worth the $47 price tag.  There are some up-upsells that are not needed but are awesome to have.  These include the 12-Week Super Affiliate System as outlined above.  There is also a weekly webinar program that has a monthly fee associated with it.  John himself answers peoples questions and review their process to make sure they are doing the best they can.  Finally, there are extreme case study archives available at a small additional cost.
The Pros and Cons
---
Pros
Lots of great information
Almost each of the topics has enough information to cover the cost of the basic program alone.
Learn how to make your first sale ever, even if you are brand new to internet marketing.
The community forum that can help you out if you get stuck.
Cons
There are three upsells.  Even though they are each worth their value and are not required they do exist.
Behind the Scenes IJ Video
---
I walk you through each of the modules quickly.  Stay tuned to the end of the video when I show even the 12-week super affiliate program!
Customer Service
---
I have talked directly with Nick, John's brother, on a couple of occasions.  They are all very responsive to their customers.  They really want you to do the best you can and help you out along the way.
Cost of Internet Jetset
---
The price of the basic package is a one-time payment of $47.  The basic package is well worth the expenditure.  There is also a 60-day money back guarantee.
Is Internet Jetset (IM Jetset) a Scam
---
By no means is this program a scam.  I have seen many programs over the years and this is one of the better ones that I have ever found.  I have said it more than once.  Many of these modules alone could be sold for the $47 price tag.  Talk about overdelivering. I have not gone through the entire system as of yet, but I wanted to get all of this information out to my readers as quickly as possible.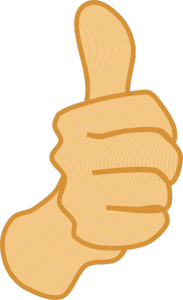 By clicking on the link above you can find out even more about it and get some free training!  What do you have to lose?  Maybe this isn't for you.  there are many things that work for different people.  Just check out my number one recommendation here.
If you have any further comments or questions about Internet Jetset, please let me know in the comments section below.
Disclaimer:
When you buy something from this website, I may receive an affiliate commission. These are my opinions and are not representative of the companies that create these products. My reviews are based on my personal own experience and research. I never recommend poor quality products or create false reviews to make sales. It is my intention to explain products so you can make an informed decision on which ones suit your needs best.