Name:  Earnest Affiliate
Website: www.earnestaffiliate.com
Price: $197.00 Lifetime Membership
Owner(s): Johnny FD
Overall Rank: 8.5/10

Earnest Affiliate, Overview
---
This program was developed by Johnny FD a "digital nomad".  What exactly does that mean?  Well a digital nomad is a person who works online and can travel or move anywhere they want at any time they want.  The claim is that you may build a profitable blog or website, starting today.  Now for the question I always have to ask, "Is Earnest Affiliate a legit or is a scam?"
The Good and the Bad
---
Good
This program is packed full of videos and has a total of 8 modules.  There is a good intro video once you become a member.  The video reminds you that you can access any of the modules at any time you want and you can view each video as many times as you want.  The best part about it is he tells you up front.  This is not a get rich quick scheme.  You will have to do some work in order to see a progress and become successful.  He also says if you thought this was going to be quick and a way to take short cuts he will be happy to refund your money right away.  He only wants honest people to go through his system.
Throughout the course he focuses only on white hat ways of promotion and writing.  He is very detailed not missing a step along the way.  There are great examples of what to do and how to do it.  This course was made with the true beginner in mind.  Even with the beginner in mind there are many things he discusses that are good reminders.  So it is a good idea to go through each video and take notes.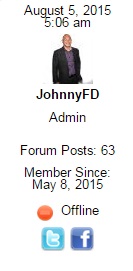 There is a fairly active forum community.  It is a new program so it is growing.  As the community grows it will become more active.  The best part of the community is Johnny is consistently involved with answering peoples questions and is very active.  You can easily reach the owner and he is very responsive.
Also while the community is growing, Johnny is adding additional modules and lessons.  It will take time but over a lifetime this site will be amazing, in my opinion.  This is great, while it is a membership site, you don't pay a monthly membership fee.  It is a lifetime membership so you will always have access to the new material as it is introduced.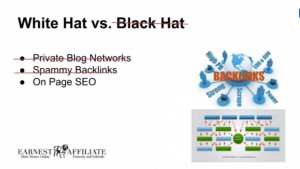 Bad
It is a brand new community so it may go through some growing pains.  That is okay though.  Over time the value of it will grow.  This program is set up for people who know very little about blogging or websites.  So it would not be very good, at least not yet, for the more experienced person.  My guess is that over time, Johnny will be adding additional sections that will help the more experienced person as the site experience grows.
This is really not a big deal, but there are other fees associated with the product.  You will need to get hosting as well as buy a domain.  He does discuss you can go through a free process like blogger, but it is better to own your domain.  He does give you links to do so and get discounts, of course they are affiliate links but he is up front and honest about that.  It is really hard not to like Johnny.
Customer Support
---
Johnny himself answers most of the questions.  I love it when I can talk directly with the owner!  He is very personable and likes to guide people to become successful.  I believe his personal touch can be felt in the entire system as well as the quick and responsive customer support.
Who is Earnest Affiliate For?
---
Right now as of Aug 20015 the program is set up for beginners in the internet marketing realm.  As I stated earlier I am sure that the program will develop and progress to include more complex and advanced information on it.  It is very easy to follow and the steps are truly laid out for anyone to easily follow.  I am sure Johnny himself will help out with any more advanced question you may have as he has years of experience.
Earnest Affiliate Price
---
There is a onetime fee of $197.00.  While this seems a bit high, I think the value is definitely there.  Furthermore it is a lifetime membership.  I wish there was a free trial, but I have had a chance to lift the curtain and see what is there.  It is definitely one of the best programs out there for the price.
My Final Opinion of Earnest Affiliate
---
I think you can tell by now what my thoughts are on this product.  It is a winner for the beginner.  The lifetime membership is great.  Other programs will take you a while to get to the $197 but you will soon pass that cost and continue to pay for the membership.  The information, right now is for any beginner and you will learn the "earnest way" of building an online business.  Please check out the sales page here.
There are so many scams out there in the internet marketing world; this is not one of them.  Actually if you are a beginner it is one of the best.  If you would like to see other recommendations please feel free to read my top recommendation here.
If you have any of your own personal experience, comments or questions; please leave them below.
Disclaimer:
When you buy something from this website, I may receive an affiliate commission.
These are my opinions and are not representative of the companies that create these products.
My reviews are based on my personal own experience and research.
I never recommend poor quality products, or create false reviews to make sales.
It is my intention to explain products so you can make an informed decisions on which ones suit your needs best.