My last article I talked about how to get started to make money blogging.  The key was quality content, or as I like to call it the bloggers mantra, "Consistent Quality Content".  Okay so you have begun writing like a fiend.  I know I wish I could write more than I do but it is what it is.  That being said what do you do now; how can you make money blogging?  Monetize, monetize, monetize.  Okay so we hear about having to monetize a website.

When should you do it?
At what point is enough content enough?
The real simple answers are from DAY 1 and there is never enough content.
What Is Monetizing Anyway?
---
Monetizing a website is really just like it sounds.  Make it so you can make money on your website.  In this case we are talking about blogging.  There are many ways you can monetize your website.  You can put ads on it, links to products, Adsense and more.
Don't be discouraged when you're not making a million dollars a day, or even a few cents a day at first.  When your blog is brand new it will take time to build a following and get the traffic that earns you real money.  Some people say wait until you get traffic started before you add something like Adsense.  My thought on it is if that is one of the revenue streams you want to pursue then start early.
Why Start Early?
---
If you don't start early you will not make money right away.  The race to earn money is not a sprint it is a marathon and takes time.  I know it sounds silly but when you see that first cent, yes I said cent, you get excited!  If you start early you have a chance of making money earlier.  It won't be much as I said but it will be some money.  Some money is better than no money.  I will guarantee this, if you do not monetize early you won't make any money until you do.  As your blog progresses and begins to get more and more traffic then you will see your income begin to rise.
Google Adsense is not what it used to be though.  People have become "Ad Blind", meaning they are so used to seeing ads on websites their mind just blocks them out.  They don't even realize they are there.  This of course brings the money you earn down from the old days.  The truth is with Adsense alone you probably won't make much money.
Many ways to Monetize
---
Don't get stuck in the idea that you must use only one way to monetize your blog or you will not make the money you hope to make.  I have heard people making about $100 a month from Adsense alone.  This is not enough to quit your day job, but it is better than nothing.  So if you only plan on using Adsense you better hope you have tons of traffic to your site.
Once you have built up your traffic to reasonable levels you can sell ad space on your website though a site called "buysellads".  This site allows you to post your prices for a day, week or month to have advertisers pay you to include an ad of theirs on your website.  You need to have traffic for this to work.  Do your due diligence and find out what the going rate is by looking at other websites and their prices vs the amount of visitors they have.
You can also use affiliate links.  There are so many kinds of affiliate programs out there you would be surprized at them.  Why not take advantage of them and make a little bit of money at the same time helping your reader out.  For example:
Let us say you are writing an article about making pizza.  To make the pizza you need have special flour, yeast, salt and pepper.  You can mix it by hand but instead you like to use a stand mixer.  Your favorite stand mixer is one made by KitchenAid.  (insert your affiliate link when you talk about the KitchenAid stand mixer in a text link) Then you talk about how much better it is to use a pizza stone (again another chance for an affiliate link).
That being said you don't want to inundate your reader with affiliate link after affiliate link.  Nor does every page need to have an affiliate link.  Instead point one article to another that you have written that might have an affiliate link associated with it.  If you bombard your readers with links they will quickly go somewhere else, because they feel like you are just trying to sell them something.  Your goal should be to help your reader; if you help them you will make money.
How Do You Find Affiliate Programs
---
As I said there are so many affiliate programs out there you will be shocked.  An affiliate program is one in which you have a link, with a special code tied to it.  If someone clicks on your link and makes a purchase you get paid a small amount of money, sometimes a percentage of the sale or sometimes a fixed amount.  It can be recurring or it can be a onetime payment.  All of these things need to be factored in when searching for affiliate programs.
To find an affiliate program is easy.  Go to the old trusted Google search and type in the search term "your niche affiliate program".  For example if your niche was fishing tackle you would type in "fishing tackle affiliate program.  This will give you a list of many affiliate programs that you can get links to and make a little bit of money with each purchase someone makes.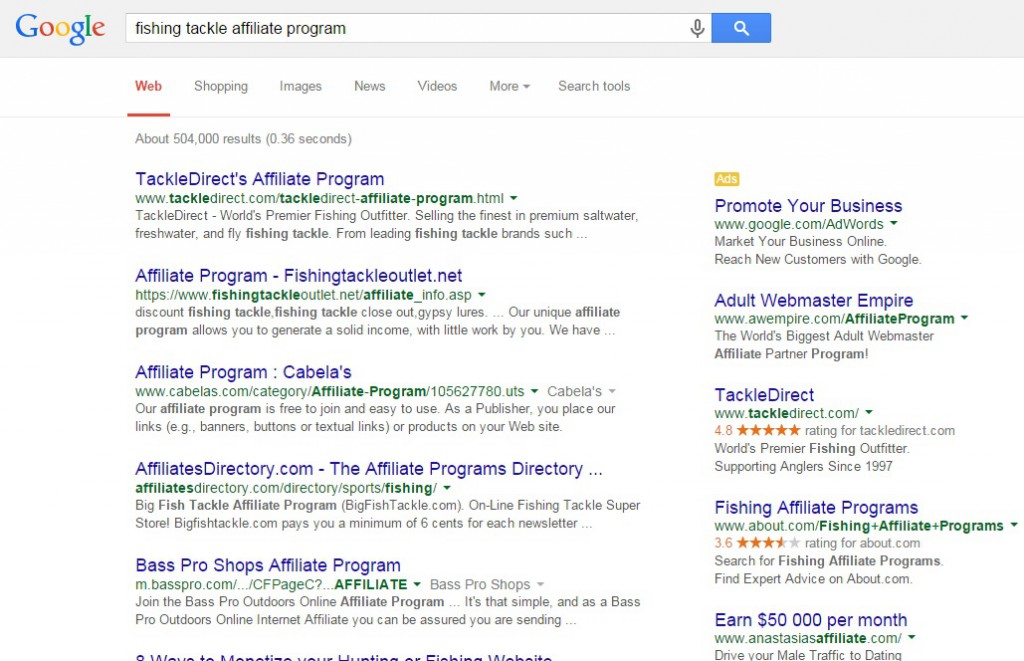 Once you find the program you want you need to sign up for it.  Sometimes it is instantly that you will get your links and accepted into the program.  Sometimes they will want to talk with you.  The main thing is once you have been accepted into an affiliate program you need to follow their rules.  Their rules may include only certain types of advertising.  They might not allow Twitter advertising or only allow textual advertising.  If you don't follow their rules they will not pay you and remove you from the affiliate program.
Plan of Attack
---
Okay your plan of attack is to build a blog, monetize, get visitors, and interact with those visitors.  Getting visitors is the part that requires patience.  There are several ways you can get visitors.  First you can pay for visitors, it is a quick way to get visitors but it can become very expensive.  You should submit your blog to search engines and link accounts to Google Webmaster Tools and Google Analytics.  This allows you to track your traffic and see what is working and what does not work.
You can also use social media like Facebook, Twitter, Pinterest, and more to drive traffic to your blog.  Making sure that you encourage people to read your posts, you don't want to just put a link on your accounts.  You want to give engage them so they will click on the link.  Ask a provoking question then list your link.  This can help you speak to your readers.  Always reply to them
Encourage people to leave comments on your blog and webpages.  You will make note every page of my website I ask people to leave a comment or their experiences.  I also respond to those comments.  After a while you may find that many people are asking the same question.  At that point go back and rework your page a little bit.  Incorporate the missing information to help your reader.  This will also lead to better rankings within the search engines.
In the end it is all about putting great content consistently out there and helping your reader.  If you can do those two things you can become very successful.  Don't focus on making money; that will come.  Focus on helping your reader, they will thank you for it and repay you by taking the useful information that you have provided and clicking your links.  The more you interact with your reader and give them what they want the happier they will be.  It is all about building a relationship with them.
How Long Will It Take
---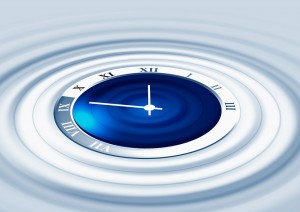 The next question just about everyone asks is how long it will take to make money online.  The real truth is that it depends.  At first it will be very slow.  The average person takes about 3 months before they make their first sale, but nothing consistent until about 6 months.  Then there are those people who make their first sale in a week others in a year.
It really depends on a number of factors; what niche you are in, how well you write your content, the amount of engagement you have with your reader, how often you are publishing new material, and more.  The more material you publish the quicker you can see results.  It took me just under 30 days to get my first sale.  I consider myself lucky with that one.  People and websites are all different.
The way I learned really how to start an online business and get the tools I needed to succeed was through my top recommendation.
Please leave me a comment, question, or your own personal experiences below.  Thank you.