Google Sniper Review
Name: Google Sniper
Website: www.gsniper.com
Price: Starting at $1.00 for a trial
Owners: George Brown
Overall Rank: 2/10

Google Sniper, Overview
---
I am guessing by now you have already seen the video that you will "change your life if you use it right".  It is a typical internet get rich pitch.  All you need to do is set up campaigns and the system will do the rest.  It will only take you a few hours each day to live the lifestyle you really want and know you deserve.  He even states he will "personally be sitting there with you" and he will be there every step of the way. There are multiple renditions of this product, the original Google Sniper, Google Sniper 2.0, and even Google Sniper 3.0, not really sure what version it is on now.
The Good & the Bad
---
Good
The good news is that it can increase sales if used properly but chances are you really don't know how to use it, more on this a little later.  The training material is up to date and relevant.
Once you get through the signup process there are no additional up-sales;although the signup process takes almost 30 minutes because of the 4 additional up-sells.  Once you are a member there are are no additional up-sells.
Bad
The bad news is they use many questionable internet marketing systems that are known as blackhat SEO.  This will let you quickly gain rankings but those rankings are going to be short lived.  Your rankings will fall just as quickly as they climbed.
The system would not be sustainable and if I used the system I would not feel very good about myself. To me that is not a good way to do business.  I have to believe in things that I do.  I want to feel like I am actually helping people not taking advantage of them.
Customer Support
---
They do have customer support in place, however the time it takes them to respond can be several days to a week.  This is unacceptable.  They also insist you complete all the training prior to sending the email; makes me wonder about the integrity of the company right there.  Why would it take so long for a response if it was 100% legit and why would you need to complete the entire training package first?
Who is Google Sniper For?
---
If you are just getting started with internet marketing it might be a way to get your feet wet.  They claim it is for anyone at any level.  If you don't mind being shady at times then maybe this program is for you.
Google Sniper Price
---
This is where it can get a bit confusing or misleading from the video presentation.  He clearly states it will only cost, $47.00, but then there are up-sells, down-sells and everything in between. It is also never mentioned but there is an on-going monthly premium of $47.00, and that is found in the fine print of the receipt itself.  This to me is a little shady as well. I did see a $1.00 trail offer but that was lost in the bombardment of it all so not sure how that actually plays into the billing itself.
My Final Opinion of Google Sniper
---
It has many earmarks for a scam that I mention in my Scams to Avoid post, including, video only sales pitch, multiple up-sales throughout the signup process, and unrealistic claims of instant success.  During the presentation he even has one of his trainers tell you of about his success using the system.
If you would still like to try Google Sniper you can find it here.
With an overall assessment of 2/10. Google Sniper is a SCAM in my opinion!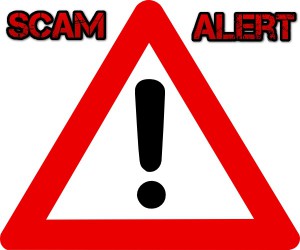 If you are serious about learning how to make money online legitimately and building a real online business, see my reviews of Digital Altitude and Wealthy Affiliates here.
If you have any of your own personal experience, comments or questions, please leave them below.