Affilorama Review
Name:  Affilorama
Website: www.affilorama.com
Price: free up t0 $67/mo + up sells
Owner(s): Mark Ling
Overall Rank: 8/10

Affilorama, Overview
---
Affilorama is a training platform for affiliate marketing.  It is setup in a way that is easy to digest.  The information that it provides will help anyone who wants to learn how to become a successful affiliate marketer.  They have scrolls of courses and even have a free trail membership so you can see what the program is all about and if it is right for you.
The Good and the Bad
---
Good
The first thing that draws me to the program is the fact that there is a free membership area.  In this area you have a number of courses and have access to the blogs.  Each course is well thought out and they appear to be organized in an easy to follow structure.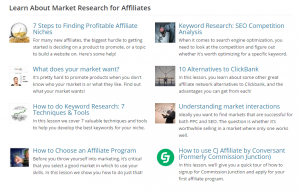 Another great thing is the very simple format of the site.  It not made to blind you from what it really is.  So what is it, again it is a training platform for just about anyone who wants to learn more about affiliate marketing.
They have a very logical progression in their format that if you complete their entire program you will have a good foundation to be successful affiliate marketer.  This along with the blogs , which happens to be one of the largest affiliate marketing community, can help you with those questions that may still be nagging you after a course.
Finally I really like the fact they tell everyone who is interested in affiliate marketing that this is not a get rich scheme.  Instead it will take work and if you stick with the process you will be happy in the long run.  Just like any business you must slowly build it up to be successful.
Bad
There are not a lot of negatives to the overall program, but there are some obvious issues.  My primary complaint is the cost structure.  The basic free membership is very limited in the classes the overall program offers.  They also have a $1.00 14 day premium membership but that jumps to $67/mo after that point and time.
Affilorama has a high price point of $67.00/mo compared to other good systems.  Once you are a premium member they also have other up-sells within the program.  Two good examples of them are the Affilo-blueprint which is at a fee of $97.00.  they also have an AffiloJet Pack that is at a high price of $999.00.
Part of their training focuses on backlink building, which is becoming a little dated at this point.  They also push the use of PLR, Private Label Rights, articles.  If you don't know PLRs are pre-written articles that need to be changed to make them your own.  They are not original content.  I am not a firm believer in PLR articles as there are much better ways to develop content.
Customer Support
---
They do have a good customer support with quick returns.  It is very difficult to get in contact with the owner Mark Ling.  Instead you are passed off to the support center.  While this is probably okay in the long run, it is not the same personal support you can get elsewhere.
Who is Affilorama For?
---
This product is idea for the beginner to mid-level affiliate marketer.  Really the overall presentation and training modules are good.  You can learn what you need from the program to start earning money.
Affilorama Price
---
They do have a free membership so you can see exactly what you are getting into before you purchase anything.  They also have a $1.00 trail premium membership for the first 14 days, then it raises to $67.oo per month.  They have multiple upsales ranging from $97.00 to $999.00.
My Final Opinion of Affilorama
---
Affilorama is not a scam.  It is not the best affiliate marketing program, but overall it is a good product, though a costly one.  Some of the material is dated, but there is a vast amount of material available.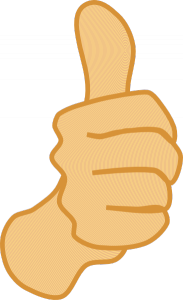 My rating is 8/10.
If you wish to try their free membership and see if it is right for you.  Try it for free here.  Legitimate internet marketing products are sometimes hard to come by.  I have found a few that are amazing.  Check out my top recommendation as well as all of the products that I have found useful.
If you have any of your own personal experience, comments or questions; please leave them below.