When you first start a website you hear all this terminology about keyword research.  What is keyword research in website development and three mistakes to avoid?  When done properly it will drive all that traffic from Google and other search engines to your site for free.

1st Mistake in research
---
When people first start out they do some research for keywords that will drive a lot of traffic to their website, but they never consider how much competition they have to beat in order to get on the first page.  The first page is obviously king of the hill.  The higher the ranking the better chances you are to have someone click on your link to your website.
So instead of shooting for the moon with huge competition look at the low hanging fruit to go after.  You don't need a rocket ship to achieve results.  You don't even need a ladder.  Look for keywords with little competition that will bring you in 10-20 visitors per month.  I use Jaaxy to do my keyword research and that is what you will see in the screen shot below.
Here is a great example as you can see.  The keyword "SEO" has an average monthly search traffic of 225,880.  It also has an estimated monthly traffic to your site of 38,400 visitors.  Wow that would be amazing.  But then you look at the competition listed under QSR.  There are 397 other websites competing for that exact term.
Then to make matters worse, using MOZ and Google, the first page competition all have a domain authority ranging from 83 to 100.  As a new site it would be nearly impossible for you to get on the first page of the search engines.  Also the page authorities of these webpages range from 70 to 94.  This means that not only are the domains well established so are the pages. 
One more thing if you do a little more research all of those websites have "SEO" as an exact keyword.  Sorry to beat a dead horse but if you try to rank for this word, you will see little to no traffic on your site for that word.  That does not stop people from trying to rank for it.  Then they get discouraged after a bit of time and quit.
Instead you should look at that low hanging fruit that will get you some quick results.  Okay so what is low hanging fruit?  They are those keywords that have competition of 100 or less.  If you write an article about using that keyword you will, with a little work and luck get on the first page of the search engines and get some traffic.  Still using this example a good keyword would be "free SEO keyword tool"
When you do additional research you will see that the domain authority has dropped considerably and there is even a page authority of 1.  So with a bit of work you actually have a chance of ranking on the first page.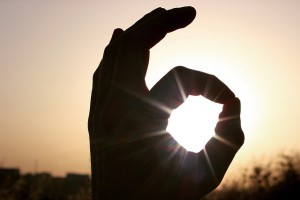 2nd Mistake
---
Many people feel that they have the perfect word.  But the reality is that they are still too broad.  Take a look at the above example.  SEO is just too large of a keyword to rank for.  Not only does the term have massive competition but it is also very, very broad.  There are so many parts to SEO and what people could be searching for, that it would be easy for you to get lost in the maze.
On the other hand the second term is much narrower.  "Free SEO keyword tool" is specific.  You know that when people type that in they already have a great idea of what they are looking for and you can provide it!  Good research and good content, gets great rankings.
3rd Mistake
---
With broad search terms you can have a keyword that is out of context.  This will get you little or no meaningful traffic.  Let's pretend that you want to have use "storage" as your keyword.  Let us also pretend that it is a low hanging fruit.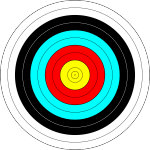 The trouble is that people may be looking for office storage, home storage, storage sheds, storage bins for the home.  If your website is about meat storage none of that other traffic will be good for your site.  So why not look at focusing on keywords that fit the context of your site.  While you might get fewer visitors, you will get more targeted visitors and thereby get more conversions.
Conclusion
---
I have been working on this website for a little while now.  I also have other websites that I keep up and running.  I have made some of these mistakes and more.  I will continue to let people know what they can do to be successful in their online research.  I hope this helped you know a little bit more about what is keyword research in website development and three mistakes to avoid.
I learned this and more at my top recommendation.  You can see all my recommendations here.  Please leave any comments, questions, or your own personal experiences below.