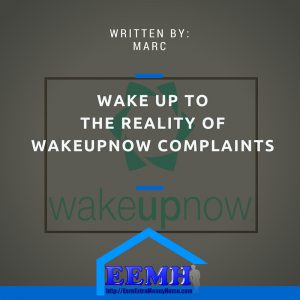 I should start by saying this is a multi-level marketing company (MLM) that works on the concept Bring 3 and Help 3 Get 3. It has described itself as a "subscription based direct sales financial wellness company aimed at helping individuals save, manage and earn money" that offers a number of products including language training, vacation deals, energy drinks, business expense tracking and identity theft protection.  The company was founded in 2009 and stopped operations in February of 2015.  The point of this article was to show you some of the Wakeupnow complaints that are found around the internet.

Though this company tries to portray their business concept as a simple one, it is not as easy to achieve as it has been suggested. There are a number of complaints that have been launched against this company to the FTC. About 25% indicated that Wakeupnow is a pyramid scheme that makes false product claims and earnings.
There was also concern regarding the fact that this company engages in aggressive marketing tactics that focus on recruitment of members of the deaf community, young adults as well as members of the military. Another one-third complained that credit cards were charged more than once because of failure on the part of the company to cancel auto-deliveries and offer a refund of monies.
The fact that one can be charged a number of times indicates that you may end up losing quite an amount of money if you are part of the subscribers. The worst bit is that if you fail to realize these deductions on time, you might be in shock when you finally realize you have lost a lot and that it cannot be refunded.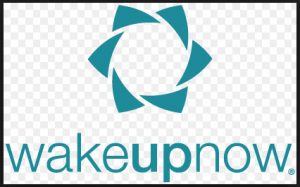 Another complaint that came to light was that after working so hard to earn a living after being promised the heavens and the earth, commission checks were never issued. Payment of one's dues at the end of a certain period or task among other things serve as an encouragement and if one is not compensated for work done, then, they have no business toiling with nothing to show.
Poaching of affiliates working for other similar companies is a complaint that has been launched against Wake up now too. Any company that exercises transparency in its dealings, typically would not do such a thing. Instead, it will go out of its way to curve a niche for itself in the market to the extent that others out there become attracted to it. Getting individuals from relating companies or others out there to work with such a company will not be difficult and in fact, it will be out of their own volition in light of the success exhibited by such a company.
Fine print details are the other complaint launched against this company with reference to their "customer satisfaction guarantee." According to this guarantee, anyone wishing to return physical products must get an RMA within 30 days and the products should be returned within 7 days after getting the RMA.
On the same note, one will have to bear the shipping cost of goods to be returned and that products should be unaltered, bear the original packaging, be resalable and must not be opened. After doing all that, you will be slapped with a 10% service fee. This is utterly outrageous to even think about since it's totally impossible. You can view it as a polite way to keep any idea of returning goods away and this ultimately become a loss on the part of the consumers.
It is interesting to find that this company has also misrepresented what it terms as an exclusive product yet most of the products offered by this company are actually available on the internet for free. This is part of the complaints raised against Wakeupnow in addition to the claim that one can actually earn $600 per month as residual income, which seems to be a bit of a stretch.
On various occasions complaints were also raised about refunds when one has been advised to ask for the same within 30 days only to be told that the refund policy has since been reviewed to 8 days. Worse still, is when you call in for a refund only to be told that you are too late to get your monies back even if it is within the specified period to request the refund.
It goes without saying that if you don't have proper marketing skills you could have lost it all. For the many people that joined Wakeupnow, they probably with they had not. There are many legitimate programs out there that can help you earn a substantial income.  Check out my top recommendations page to find out more.  You can also look at all my recommendations here.
If you have any questions, concerns, or your own personal experiences with it please leave a message below.