Turnkey Digital Empire Review
Name:  Turnkey Digital Empire
Website: www.turnkeydigitalempire.com
Price: $97+ upsells
Owner(s): Patrick Coffey and Mark Edwards
Overall Rank: 0/10
Turnkey Digital Empire, Overview
---
The Turnkey Digital Empire program started in February of 2015.  It is part of a bigger company called the League of Power.  The League of Power has been around for a while and have several other products such as Beat the System, FAST Trader Club, Classified Profit Crusader, The 140 Code Wealth System, How to Beat the System Without Going to Jail, Currency X, The Hidden Secrets to Internet Wealth, The Narconomics System..
The League of Power has many products and many complaints against them.  The most common complaint is that they double bill.  This along with bait and switch tactics.  First stating the system will cost you$XX then after you pay to get the entire system it will cost you $xxx or more.
I put the Owners as Patrick Coffey and Mark Edwards, however there were several different names associated with the League of power including, Brother Cristo, Mark Patricks, Mark Charles, Marc Charles (not a mistake Marc and Mark), Rick Pendergraft, Mark Edwards, Patrick Coffey, and Martin Fanshaw.  According to the State of Nevada Business Search the officer of the company is Mark Baker and it lists an address in FL. Even though the websites show an address of LOP Solutions, 316 California Ave, #698 Reno, NV. 89509 USA.  Now many companies do this and it is not a huge problem.  Just something to keep in mind.
The Good and the Bad
---
Good
Well the good news is they have been around for a while.  The parent company the League of Power has several products centered around the get rich quick area.  This is their newest rendition of their system.
Bad
So yes they have been around for a while.  The trouble is they skirt ethical practices.  As I stated above they have several complaints about double billing and using bait and switch tactics.  I did send them an email without a response for over 48 hours.  This also does not bode well for it being a good program.
The sales page is only a video and they tout their guarantee.  It is actually funny though because their video describes exactly what they are doing to their unsuspecting customers.  They tell you that most programs sell you on an idea and just give you a book.  Then you need to buy all the parts.  Then when it comes down to the end you are actually going up against the best of the best, the same person who sold you the product but they used your money to make theirs better than yours.  Sounds confusing I know but I am guessing you already saw the video and that is how you found my page.  If you did actually see the video I am sure it makes perfect sense.
Customer Support
---
Their customer support really seems to be lacking.  Taking a look at the overall structure and that they have not responded to you email in over 48 hours.  It really makes me wonder what they have for customer support.  If you don't respond to someone who is asking you about the product, how are you going to respond to the person who already has paid you?  My guess is not very quickly.
Who is Turnkey Digital Empire For?
---
They site and sales page claims that the product is for anyone who is serious about making money online.  I have my doubts but that is my own opinion.
Turnkey Digital Empire Price
---
There is no free trial.  The initial price is $97 then comes the first upsell of $77.00.  If you are not interested in that then there is a downsell of $49.00.  Then guess what?  Yep you guessed it another upsell for $77.00.  And believe me they are salesmen.  Look above on how many products they have over the years.  They are still turning them out.
My Final Opinion of Turnkey Digital Empire
---
In my opinion it is a scam.  The history is there from the parent company I believe Turnkey Digital Empire will be similar to their other products. I have a hard time believing in any turnkey operation that will work with little or no effort at all.  If you are still interested in the program you can join them here.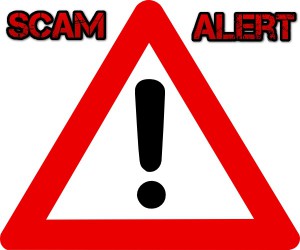 0/10
If you are serious about trying something that works and you are willing to put the effort in, then read this review on my top recommendation.  You can also see my other recommendations here.
If you have any of your own personal experience, comments or questions; please leave them below.