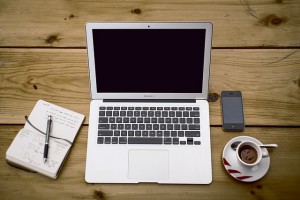 Being your own boss is something that many desire to see becoming a reality one day in their life and chances are that you may have thought of this at some point in time as well. This can be by far the best thing that ever happened to you and for a fact, many individuals out there have benefited from this venture. So the first thing people ask is where can I get started to make money writing online?  Well I have compiled some of my top places to make money online writing.  Online writing is one of those ventures that can turn this dream to a reality sooner than you thought. This is one venture you want to give a shot at, if and only if:
You have a passion for writing.
You have writing skills and are willing to improve on them going forward.
You need an extra source of income that is reliable.
You want to be in control of your own time.

There are many benefits you may get from writing online. There really are many more benefits than just those but to keep this article readable we will stick with those. As much as there is the aspect of job security which may be what a particular employment may offer you, there is a limitation to some extent on the freedom that this is capable of affording you.  This is something you can do in your spare time at first.
You will definitely be focusing on high returns as you go into any kind of business but obviously as you begin, there are some teething problems to contend with. This also applies to the online writing venture as you start and this is in the sense that you may have to start small by opting to take assignments that pay you little and take on better paying jobs as you progress.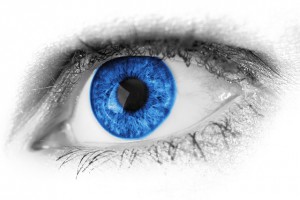 The first question in your mind as you opt in will probably be where to start looking for online writing opportunities and the best platforms for that matter. Some of the best platforms you can opt for are College Humor, What Culture, and Strong Whispers.
College Humor
---
If you are the type that fancies writing comic articles, then this is the platform for you. Created by two high school friends, this platform offers articles, jokes, videos and pictures on a daily basis. It prides in having over 100 million video views and over 15 million visitors every other month.
Once you join this particular platform and submit articles of a comic nature, you can earn yourself $50 if your article receives over 100,000 views, $25 if it is put on the platform's Articles page and $50 if it features on the homepage. Not bad at all.
What Culture
---
With this platform you have the opportunity to share your thoughts and opinions by writing articles and publishing them on subjects such as television, Film, Music, Sport, Gaming and the like. If you opt in, you do not have to stress yourself writing articles if this is nowhere close to your passion.
The platform offers you a chance to create videos and films too, which can earn you some good cash. Depending on how many individuals have viewed your content, you can earn up to £700, which is a handsome reward.

Strong Whispers
---
Sometimes writing about the same topic over and over again can be monotonous and this site tends to help writers break away from that. It offers a wide range of articles which includes those reflecting on the environment, lifestyle as well as other issues of a social nature. Once you send your article, it is reviewed and you will get either of these responses;
Approved
Requires minor changes
Rejected – poor quality
After approval, you can earn anything between $50 and $150 for every article published and payment is made via PayPal.

Your Own Platform
---
These are some of the best avenues to earn some good cash from online writing tasks. The other aspect you can leverage on in such ventures after gaining experience is the freedom to dictate the amount of money you wish to earn by setting bids. Even the best of employers will not be in a position to extend you such benefits and most probably, the best they can do is offer you tokens of appreciation occasionally or a yearly increment.
Making money online will give you access to much more than what an ordinary employer can possibly offer, which is why many have opted for the same.  Using these platforms can also increase your ability to write your own blog.
Since I mentioned writing for your own blog, yes that was the elephant in the room the entire time, let's talk about that for a moment.  It takes time to build up a following online and the platforms above can give you some much needed experience in writing for your own blog.  You can learn to build your own online business, the right way.  Check out my top recommendation to see how I learned to earn my first real money online.  You can see all of my personal recommendations that I have used as well here.
As always please leave any comments, questions, or personal experiences below.