What is Sitey and should you use it? First off, it is a website builder that is very simple to use and you can build a website through this program all by yourself that can be quite effective for that matter. It has incorporated sleek professionalism with a straightforward editor and great design and this particular website builder has been hosted on multiple domains with the only difference being the payment plans that each of these domains avails. I will try to get into the good and bad in this short Sitey Review.


More than just being a website builder, Sitey has made provision for eCommerce integration, web hosting and domain names, SEO tools access and business email is also availed.  Be careful thought when joining they try to sneak a SEO book in your cart for an additional $10. For amateurs, there are more than 10,000 templates available to help them come up with sites of their own easily. However, business practices of this specific program are quite questionable.  Things such as the added book into your shopping cart are things that make me not happy overall with the program.
Features
---
Blog
With this system you can edit drafts, pin posts to have them organized in a particular way, tag featured posts, as well as sort out details of published entries. This is made possible by post manager, which is a versatile feature that gives you a great blogging experience. In addition to this, the probability of experiencing challenges when creating new posts is quite low since it is a simple and easy process.


Social Media
One can easily embed social media widgets on a website header and incorporation of this into Sitey is quite important because social media continues to play a significant role in most businesses. This is the reason why most programs on the internet have chosen to adopt it and Sitey has not been left out too.
Image Galleries
Customizing your images to enhance appearance has now been made possible and this can be a great way to enhance the appearance of your website too. A number of options exist for arranging your image gallery and these include grid, row or column and you can choose wherever you want to have these on your site. A site without images will be dull yet; they serve to increase traffic to a particular site other than just enhancing its appearance. With Sitey you can make all the difference with images.
SEO
This is what makes your site visible out there to anyone that types a keyword or phrase featured on your site and as the results appear, clicking on the options available will redirect individuals to your site and this has been a great way to increase traffic to most sites. This feature allows you to add/edit Meta tags and site tags that are associated with a particular page.
Customer Service
This service involves a general help tech support page that is supposed to be a do-it-yourself kind of platform to help those experiencing certain challenges. To reach out to the support staff, one will need to fill a contact sheet giving required details and this is then sent to the team. Being a newer program, it is expected that Sitey will invest in other customer service platforms such as a phone hotline, a live-chat feed and the like.  I have also noticed that most people complain about the lack of customer support other than a sales team trying to up sell you.
Positive Reviews
---
A number of review sites have given positive reviews about Sitey terming it to be nearly perfect because of creating a sense of stability on users, including special features such as mobile optimization, social media integration, ad integration, the widget library among other things.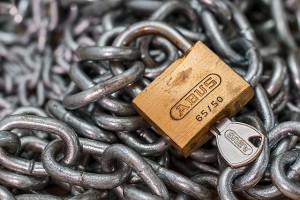 Negative Reviews
---
A number of challenges have been sited with regard to Sitey and one of those is the fact that there is an automatic inclusion of $10 SEO ebook in one's shopping cart when a service is ordered. This is a questionable sales tactic by Sitey. On the other hand, one might be forced to make multiple attempts to cancel an upgraded account through email. This is unfortunate and totally unnecessary. By addressing these issues and others affecting users, Sitey will become much more effective and this is what needs to be done.
Processing of Payments
---
Sitey gives two payment processing options only and these are PayPal and Ecwid.  Prior to looking at them I had never heard of Ecwid.  So I did a little research on hem.  It is actually a shopping cart for your website.  It is powered by Amazon Web Services.
Final Verdict
---
Though Sitey is a wonderful site builder, it lacks some of the features you would expect to find in a top notch site builder. You also need to pay before you get to access some services such as stat tracking, mobile view creation and eCommerce. Payment options are also limited and the fact that pricing does not convince one of getting what is promised after subscription, is a clear indication that there is something wanting about this program and these together with other factors have caused a lower overall rating for this program.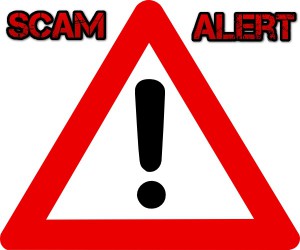 Scam 3/10
Please note they also do business as websitebuilder.com, sitebuilder.com, and Sitelio.com.  The point is don't think you found something that is better if you run across these programs.   They are the same.  You are more than welcome to give them a try, I would suggest you avoid it though.
If you really want to learn how to make a successful online business you should take a look at my top recommendations.  There are many things that I have found to be useful over the years of working online.  You can see all of my recommendations here.
Disclaimer:
When you buy something from this website, I may receive an affiliate commission. These are my opinions and are not representative of the companies that create these products. My reviews are based on my personal own experience and research. I never recommend poor quality products, or create false reviews to make sales. It is my intention to explain products so you can make an informed decision on which ones suit your needs best.