Name:  ShoeMoney
Website: www.shoemoney.net
Price: Free (he pays you)
Owner(s): Jeremy Schoemaker
Overall Rank: 3/10
ShoeMoney, Overview
---
This is a program set up by Jeremy Schoemaker to help people get started in internet marketing.  The idea is you follow his program and by the end of the program you will have a website up and running.  The plan is for him to teach you how to make money online.
The Good and the Bad
---
Good
The good news is this system cost you nothing.  In fact he will actually pay you for completing steps.  While this is true to some extent, it is not completely true.  He will pay you for completing steps.  The first step you will get paid $1.00 for and it is as simple as sharing on your Facebook or Twitter account.
The next stage you must sign up to his discounted cost of Hostgator.  The first month is only $.01 then you need to transfer your domain or website to the account or buy a domain.  While you will make a little bit of money, he is getting affiliate commissions so he may be sharing some of his commissions with you. UPDATE! Many people have stated that he changed his host to steady cloud hosting.  I have received multiple complaints that they hide the true cost of the hosting service in a 3 year contract.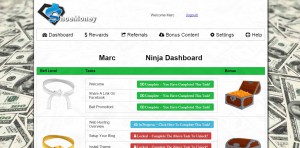 He is also up front that he has sponsors that give him money to give away to people who complete tasks.  So at least he is honest about what is happening.  He does appear to know what he is doing and talking about, but he is not very polished.  If you look at the bonus section it has him speaking at a conference in a T-shirt that he has pulled over another T-shirt.  Then again you are not buying from him for his looks but instead for his knowledge.
Bad
In order to go through his entire system you must purchase from him.  I have a few different hosting platforms that I currently have.  The second stage states you have to buy hosting from Hostgator.  I sent the help desk a message letting them know that I have hosting already, can I continue the system without purchasing the hosting plan he has.  That was done about 15 days ago.  To date I have not received a response from them. Update! Once again he does not use Hostgator anymore.  The new service he uses I really do not know anything about.  I have had multiple people complain about the service and their sales practices.
Even in the earlier stages he sometimes just quickly goes over a subject without giving an in depth description.  For example in the video about hosting and domains.  He says you can buy a domain and states just do something that you want to talk about.  Great starting advice, but it really is superficial.  There really is more to it than that.
Customer Support
---
As I mentioned above I attempted to contact the customer service and did not have a response from them.  I would have been happy with a negative response as long as they responded to me.  There is not an active community that you can discuss what is happening with others.  So you are really on your own with this one.
Who is ShoeMoney For?
---
If you are just getting started and don't have hosting, autoresponder or anything set up yet, this might be okay.  The biggest issue is if you don't know what these things are or why you need them, you might have a hard time trying to figure out what he is talking about.
ShoeMoney Price
---
The price is free, well better than free.  He actually pays you to complete tasks.  These tasks will cost you some money every month, such as hosting, autoresponders and such.
My Final Opinion of ShoeMoney
---
Update:   In light of multiple complaints of the new hosting service that Shoe Money System is using I have changed my overall rating.  You might want to do the first stage and get the $1 for sharing his site on FB or twitter.  After that I would suggest to go somewhere else.  This is due to the multiple complaints I have had due to his new hosting service that he utilizes and the costs.This is not a bad starter program as long as you know what you are getting into.  You will have to buy certain things in order to use his system and get paid.  That is okay, it does not cost you a fee to do these things and join his sit.  The biggest issue I have is the lack of community and customer service.  In my opinion these things are vital to become successful in any online business.  That being said you can try it yourself and make one dollar without doing much more than sharing on facebook or twitter.  And you can earn your dollar here.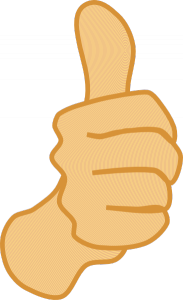 3/10 Legit
There are so many more programs out there that are much better than this one.  You can see my recommendations or read the full review of my top recommendation here.
If you have any of your own personal experience, comments or questions; please leave them below.
Disclaimer:
When you buy something from this website, I may receive an affiliate commission.
These are my opinions and are not representative of the companies that create these products.
My reviews are based on my personal own experience and research.
I never recommend poor quality products, or create false reviews to make sales.
It is my intention to explain products so you can make an informed decisions on which ones suit your needs best.