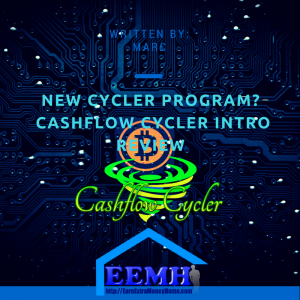 Okay everyone, I am very sorry it has been so much time since I have writing a post.  I had a friend ask me what was happening here at Earn Extra Money Home.  Well I failed to mention to everyone early but, I have been spending all of my free time just doing that.  As many of you know I have tried so many different things, some good and some bad.  But I do attempt to give them a fair shake.  I always liked the idea of cash cyclers and matrix programs.  So I went out got a script and really started putting a program together called Cashflow Cycler.

The problem is there really is not a script that allowed me to do everything that I wanted.  Furthermore, actually building one out the way I wanted was really cost prohibitive.  So I acquired one of the best ones I could find.   When I started with this idea I wanted it to be affordable for everyone at the same time I wanted to reward those that worked.
I chose to go with Bitcoin.  I love the stuff and with the prices of Bitcoin going up every week you can imagine the thrill it gave me.  So from the time I started building things out, bitcoin was about $1200 per bitcoin.  My partner on the cycler and I decided that a price of 0.01 Bitcoin would be out entry fee to the cycler.  Sounded great, but by the time we got all the kinks worked out of the system the price soared to nearly $1800 per Bitcoin.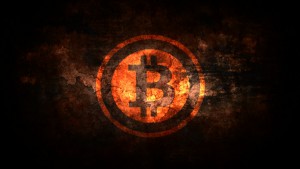 What Is It?
---
Well at the time of writing this we are in pre-launch for this program and are continuing to work out and plan details.  Not all of them can I share with you, but let's get into what the program actually is.
Okay a cycler program is a program that allows you to input a one-time fee to enter a cycler.  Here we are talking about the .01 BTC (Bitcoin).  Then as you get 8 people under you, through spillover and recruiting, you complete level 1 cycle.  The cycler then takes the money from your proceeds to re-enter you into level 1 for .01 BTC as well as level 2 for .04 BTC.  You are then able to withdraw .03 BTC.  When level 2 is of the 8 people you are able to withdraw an additional amount of .32 BTC.
Each member under you is locked to you and follows you though each cycle.  This can go on and on until such time that no more people are coming into the cycle.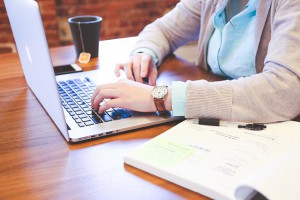 What Is Included
---
Now we have also included some great Master Resale Rights materials that you have access to when you purchase your first level of the cycler.  This means you are not only able to use these to gain additional knowledge, but you can resell the items for another stream of income.
Remember how I said we have so many plans coming, but some I can't tell you about yet?  Well this one I can tell you about.  We already have it half way set up, just need a bit longer to get it fixed the rest of the way.  You get 2500 ad credits for the system when you buy the cycler.  Okay Now those are not usable yet.  We are having a developer allow us to put those advertisements on the dashboard.
By doing this not only do you get the benefit of the cycle and the resalable material; but you also get to advertise on the site with those credits.  We wanted to make sure at the very least that people would be able to get the credits for when it is working they will not have missed out on anything.
Launch Time
---
Right now we are in soft launch and will be doing a pre-launch opening on May 19, 2017.  Don't worry we have built this to last and will be adding more cyclers to the program as we go, so don't worry if you are reading this a year or two later.  We will be around.
So what is the name of the program that I have been working on?  Cashflow Cycler!
It Is Not
---
This is not a program that you just buy and forget about.  You need to actively recruit people.  How you say?  Well many of the documents in the program will help you with that.  But it really is not that difficult to recruit people.  You can do it on Facebook, Instagram, Twitter, Google+, and so much more.  We will even be willing to set up a single link for a rotator for your own group if you wish.  Just let us know.
I have given you some insight on things to come and what I have been doing.  Sorry it may seem like I disappeared for a while, but I am still here to help you.   Please leave a comment or questions you have below.  Check out my top recommendations here or all of my recommendations on my recommendations page found at the top of this page.