Various establishments would love to know what their clients are saying about them, their products and services. For this particular reason, they may invite someone to carry out a survey on their behalf to gather this information and this is where SurveySay comes in. It locates such establishments and conducts these surveys at a fee. There is but one question though, is SurveySay a scam?


Usually, the site would have a list of the research area they would want you to be engaged in and once you have completed and submitted the assignment successfully, the reward will be in form of either cash that is sent to your PayPal account, points earned or gift cards. This certainly appears as a great way to start earning your cash.
I found there there may be a downside to it all. Word has it that SurveySay has been engaging in some kind of shady activities to ensure that those who undertake various assignments are not rewarded as they should at the point of completing the same. You will find that you can actually earn some money through the site but funds will be withheld.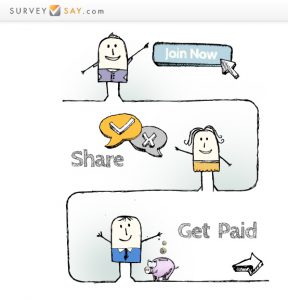 That is the point where, they unexpectedly close your account and the argument for this according to them is that you have violated their terms. Practically, this is not a site you can depend on if you are considering one to help you earn a living.  This could be a few people who are disgruntled but you can find the same thing more than once.
Expectations
---
Here is what to expect when you opt in to SurveySay.
1. Before you get paid on this platform you have to hit a certain target but the interesting bit is that they will never allow you to get to that point where you should be paid through any of the platforms available. You will basically never be allowed to hit that target.
2. Your personal information is another source of extra funds for this site that sells the same without your knowledge and any gains realized from this will never be known to you and hence all the profits from this venture is theirs. In turn, expect a lot of spam mail since your details are at large.
3. The points you are rewarded by this site will not be of much help to you with money as they can only be used for purchases on 3rd party affiliates associated with SurveySay.
4. If you ever get paid, then you will be one of the lucky ones but the pay will also be long overdue. Worst case scenario is that you may never get paid even if you had done everything right since they will be seeking ways and means of backing out of what you agreed upon at the point of committing to work with them.
5. SurveySay has mastered the art of trickery and they will either shut down your account when you have earned a handsome pay that they are expected to release, just before they do so or terminate your survey while you are at it claiming that it has been rejected among other things.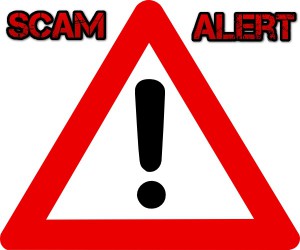 Fees
---
There is no fee charged to join in and as you would expect many including you will be drawn to engage with such a site. But it is not worth the time you spend on it if you are looking forward to make money online through surveys because all your effort will go down the drain and the reward they claim to be in the waiting once a task is complete will only be in your dreams.
Conclusions
---
The complaints associated with this site reflect how the majority are displeased with this platform that is expected to benefit those who spend time there working tirelessly. They are also far too many for any caution individual to want to join in still. As a result, it would be advisable to result to other online money making sites that will reward you genuinely without causing the headache of begging for money you have already earned, without any assurance that you will be paid in the end.
Obviously, in the case of those termed ineligible, no word will be mentioned about this right at the beginning and this only comes up once you have earned your monies on the site and the payment is due. They have certainly a way to retain most if not all the gains they realize and that is how they do it.
I wont even put a link here for them.  I think you can tell by my review I don't like them.  If you really want to earn money online see my top recommendations.  They would be a much better alternative to SurveySay.  You can also see all of my recommendations that I have here.
Please leave a message about your own experiences with them, or any questions you have below.