Website: www.kmoneymastery.com
Price: $67 + Upsells
Owner(s): Stefan Pylarinos
Overall Rank: 5/10
Kindle Money Mastery Review
---
This is an online money making venture that is in the form of a series of video tutorials that guide you on how you can make money by selling eBooks on the Kindle platform. Most of the platforms that guide people on making money online will offer either eBooks or video tutorials to help such individuals learn the concepts entailed faster and better, once they sign up.
Different from these, Kindle Money Mastery goes beyond offering you video tutorials on what you need to know to make money on this platform by provision of a membership area where you can find help from other members who are on Kindle. This is in addition to the support you get once you sign in and this is geared towards ensuring your overall success.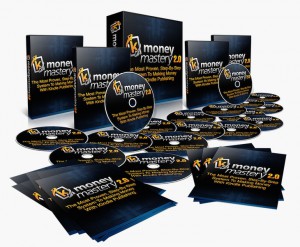 The Good and the Bad
---
Good
You start earning your monies within a short period of time compared to other platforms, which may entails long processes before you start earning. Worse still, there are those which require you to sign in at a fee and work for them first before you start making your own money.
It works very well for beginners because the video tutorials are explained in a way that is easy to understand. It also ensures that they realize a return on investment hence, minimizing the risks of losing their cash.
It saves you a lot of time since it does not entail lengthy processes.
You will have access to all the details regarding Kindle publishing and in part, this is an indication of how genuine this platform is.
It has a private Facebook group where you can engage other people who share your interests as far as Kindle is concerned.
Availability of both written and video tutorials to give you access to all you need to know about Kindle.
Bad
There are a few details on cover creation which will not help you achieve much in this particular area.
It entails outsourcing, which some may not be willing to use and thereby missing out on the benefits accrued by this process.
There are up sells.
If you had not prepared for this venture, you might find Kindle a little bit more expensive.
Customer Support
---
They do have email support available.  I did send them an email and they responded in a timely manner.  You cannot contact the owners directly.  This is a service that is their customer support.
Who is Kindle Money Mastery For?
---
Since there is a lot of competition on eBook publishing and getting positive reviews is what helps you sell more and more eBooks on Kindle, this platform may not be the best especially for beginners. It is meant for those who have knowledge in this field or business or those who will not have a hard time grasping the concept and publishing eBooks that will beat out the competition.  Therefore, success ON Kindle can only be realized by such individuals; otherwise, beginners are better placed in the affiliate marketing course.
Kindle Money Mastery Price
---
You start out with up sells when you opt for Kindle Money Mastery and this happens before you get your access to the members' area. Thereafter, you will be required to pay $67 on a monthly basis for the full disclosure program that avails more high quality videos monthly.
My Final Opinion of Kindle Money Mastery
---
The overall evaluation of Kindle Money Mastery indicates that you can make money selling eBooks but you will need to produce content that stands out to beat the competition, which will in turn afford you many positive reviews to your success. It is not the best for beginners but generally, it works.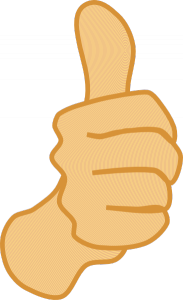 Legit 5/10

There are many ways for a beginner to make extra money from home.  I don't believe that this is the best for a beginner.  If you are serious about putting in some time and making money online you should really check out my top recommendation.  You can see all of the things that I recommend here as well.
As always if you have any comments, questions or your own personal experience with the product please feel free to leave a comment below.
Disclaimer:
When you buy something from this website, I may receive an affiliate commission. These are my opinions and are not representative of the companies that create these products. My reviews are based on my personal own experience and research. I never recommend poor quality products, or create false reviews to make sales. It is my intention to explain products so you can make an informed decision on which ones suit your needs best.