Access to this particular site is through Double MyCashFreebies and Express MyCashFreebies where you get to sign up for different CPA offers. CPA basically implies Cost Per Action and this suggests that Instant Payday Network will pay a certain amount to the sites mentioned earlier for every signup. This also suggests that initially, you might not be required to pay a dime but later on, you might be required to part with a certain amount of money.

How it Works
---
There are several ways you can make money through Instant Payday Network which are;
Step one – completing 1 CPA offer for express.mycashfreebies.com
Step two – completing 2 CPA offers for double.mycashfreebies.com
Step three – referrals from others who sign up to IPN and do the same.
Step four – empower network.
Of the four steps, Instant Payday Network focuses on the first three and the last one is actually optional and you do not need to opt into the last option if you do not want to. The CPA offers will change from time to time and they include;

Approval for a credit card once you sign up.
Free trial creation at freecreditreport.com or other credit score companies.
Free trial creation at Gamefly or Netflix.
Sign up for a magazine subscription.
To access most of these offers, you will be required to provide your credit card detail and there are several advantages and disadvantages linked to this site as mentioned below;
Pros
---
You do not need to do a lot to make money.
Of the first three steps that are their main focus, there is no charge attached. They are free.
Cons
---
Failure to read the terms and conditions carefully could cost you a great deal since during the free trial period, a "hold" on your funds is activated until a time when you opt to cancel. That means if you had signed up for several offers, you could end up losing a lot.
There is no specific foundation as far as their marketing strategy is concerned and whatever they have adopted in line with this is over-used.
The ultimate goal on this platform is basically to join the Empower Network, which has many characteristics of a pyramid scheme.
The suggestion is that one can earn $4,000 each day by working on this platform for only 10 hours per week. You will find this very difficult to achieve. Hence, it turns out that this is not true.
The process of cancelling free trials is very difficult and when you finally find your way around it, you will have someone calling you on phone to convince you otherwise. Definitely not the best experience at all.
Conclusion
---
By the fact that cancellation of free trials has been made so difficult, it's no use going through this kind of headache. You would rather opt for trying this platform out for free but again, this will be at the expense of your time and personal details that you need to provide. Some claims have it that you can actually make $500 on this platform
This is absolutely not true at all since making as little as $10 on Instant Payday Network is so hard to achieve and so imagining of hundreds of dollars is just a dream in the blues. If you are also thinking of a long term online opportunity that will reward you well, then, this site will not be the best option for you because you will be set for disappointments.
Usually, the total commission you earn is based on the number of those who are part of your team and in the event that one of these feels that they are not ready to continue being part, they will most probably leave. This will in turn impact negatively on you since it will reduce the commission you expect to earn.
This is just one of the reasons why venturing into this site for business or to earn a living is actually venturing in an unstable environment that one cannot depend on in the long run. You would rather invest your time and money if you have to, with a site that is capable of helping you realize your dreams as it were.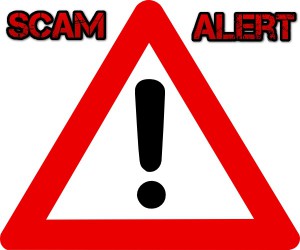 If you are serious about making money online I would suggest you look at my top recommendations.  I have gone through a lot of things to pick those top two programs.  There are many things that have helped me over the years and you can see all my recommendations here.
Please feel free to leave your own experiences, questions, or comments below.
Disclaimer:
When you buy something from this website, I may receive an affiliate commission. These are my opinions and are not representative of the companies that create these products. My reviews are based on my personal own experience and research. I never recommend poor quality products, or create false reviews to make sales. It is my intention to explain products so you can make an informed decision on which ones suit your needs best.