Name: Four Corners Alliance Group
Website: www.fourcournersalliancegroup.com
Price: $18
Owner(s): Cornerstone Alliance Group- David Harrison (CEO)
Overall Rank: 7/10
4 Corners Alliance Group Review
---
This program is a 4×6 matrix system.  So what is a matrix system?  Well you pay to get in the matrix first level.  Your sponsor is somewhere above you depending on, if their first four spaces are full.  You really don't see what their matrix looks like so you may not know where you sit in the matrix.
Every person on the matrix needs to get 4 people to sign up below them.  This can be done one of two ways.  The first way is to promote the system themselves.  The other way is spill over.  This is where someone above you has their first four levels filled and they are the sponsor of someone.  That person is then inserted into the next available seat below them.  You can see my matrix at the time of writing this below.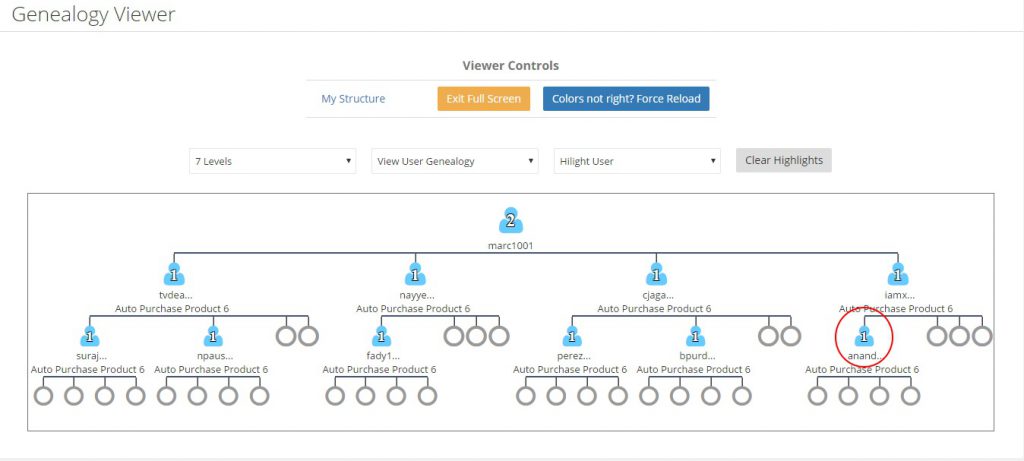 I am in a great group with a lot of spill over.  I only told one friend about it and he is the person circled.  The rest of the people came from spill over.  You want the system to auto upgrade all the way up to the 6th tier so you don't have to watch your back office like a hawk.  I like automation, it frees your time to focus on things that need to be done.
Okay so back to what happens here.  On the first level of your matrix, you receive $4 from each of them, once you get $10 into your account the system then upgrades you for $10 to the next level.  You can see I am currently level 2.  Then once your first level fills out their first level, you then get paid for their upgrade to level 2. and so on and so forth.
The Good and the Bad
---
Good
The system can be set up to be completely hands off allowing you to focus on your everyday job, or other tasks.
You can adjust the system so that you can auto upgrade only to levels that you want to auto upgrade.  The lowest level you can stop the auto upgrade is level 3.
The more people you invite and join the faster your matrix fills up and the more money you make.  Furthermore you actually make more money on the people you personally invite versus the spillover feature.
They do have a news letter available that costs $30 per month, you never need to purchase it.  Once you reach level 5 you might want to consider purchasing it.  When you do others in your downline will also purchase it and you get residual income built from the commissions on the $30 a month.
You also get some downloadable PDFs that are worth a read with each level.  If there was not a product this would be illegal.  This is actually what you are buying and you have the opportunity to earn money with the rest of your team you build.
The system has been around since 2013 so it has been tested and is a legitimate company.
Bad
It takes a while to build your team.
Our team actually slowed the system down.  We had so many people join at one time they needed to stop the system and reconfigure the down-lines of people.  It has since been fixed but that is the power of a large team.
You can make money but to realize the full potential you need to have 5460 people in your down-line.  Is this possible?  Absolutely but it will take time to get anywhere close to that.
If you are in the wrong team you might not make any money.
Customer Support
---
Their customer support is very responsive.  I sent an email and received a response within 1 hour.  They also have a phone number based out of Vegas.  That being said I did not try the phone number at all.
Who is Four Corners Alliance Group For?
---
This is a great program for anyone who wants to learn a little bit more about a matrix and how they work.  The upfront pay isn't great but as you build your team it really can skyrocket.
4 Corners Alliance Group Price
---
There are multiple levels of payments that you need to make.  The good news is that the only out of pocket payment you need to make is the initial $18. payment.  After that all other product and level purchases can be made with the proceeds from the system!
My Final Opinion of Four Corners Alliance Group
---
Well I made it all the way to the bottom of the page and I have not mentioned if I think 4 Corners Alliance Group is a scam or legit.  I really believe it is legit.  It will take some work, and if you believe you can get 4 people involved yourself and that you can teach them how to get 4 people involved you can do really well.  It will take a while to build your team but in the end it will be worth it.  My team is under the 12 week millionaire program.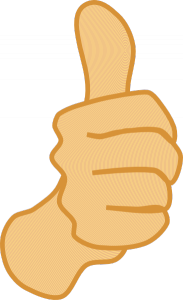 Legit 7/10

 The link will be for the 12 week millionaire it is the right link, no mistakes, just sign up and follow the steps in the email to join.  There are many ways for a beginner to make extra money from home.  I believe that this may just be one way for a beginner to earn some money.  If you are serious about putting in some time and making money online you should really check out my top recommendation.  You can see all of the things that I recommend here as well.
As always if you have any comments, questions or your own personal experience with the product please feel free to leave a comment below.
Disclaimer:
When you buy something from this website, I may receive an affiliate commission. These are my opinions and are not representative of the companies that create these products. My reviews are based on my personal own experience and research. I never recommend poor quality products, or create false reviews to make sales. It is my intention to explain products so you can make an informed decision on which ones suit your needs best.