I gave a brief overview of the entire program with Digital Altitude, but I decided to give a bit more information on the first product purchase you can make after Aspire.  So what exactly is Digital Altitude Base?  It is an online education program that is a part of the larger product of Digital Altitude.  This portion of the program deals mainly with setting up a business and what you need to do.

Legal or Not
---
One of the questions many online entrepreneurs ask is if they need to form a legal entity to start an online business.  The simple short answer is no you do not.   You can easily start a website without having any legal entity set up.  You are considered a sole proprietor.  This is one of the highest tax ratings for your income as well as it exposes your personal assets.
That being said you really want to protect yourself, especially if you are looking to any type of consulting or have products.  So what type of entity do should you have?  How do you set it up?
Well this is what Base starts you out with.  It helps you pick the right legal entity you.  Not only does it help you pick the type of entity it helps teach you how to set it up.
Branding
---
After you decide what type of company you want to set up the next step is to start setting up your brand.  Why would you want to do that?  Well a brand helps set you apart from your competition.  It is something that is recognizable.
Once you have your branding down then you need to get ready for the launch.  All of this will be part of the lessons that you will be going through when you have Base.
Launch
---
Nothing is more exciting than when you actually get to launch your business.  Many people just don't know where to start or what to do next.  This is what the Base level teaches you.  It is ever expanding into social media and your actual site.  How to utilize them to the fullest.
More Coming
---
There are other aspects of the program that are still being built out within it.  These will include analytics and how to use them.  There is a saying in the online community and that is, "track it and it will grow".  This refers to the fact that you must track what is happening so you can duplicate successes and avoid other mistakes.
Once you can track things the next important step is to grow your business.  You don't want to be stuck in a perpetual launch.  The idea is to grow your business and help others. In doing so you will also grow your revenues.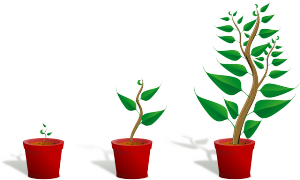 As your customer base grows you will want to keep those customers coming back for more.  Acquisition can cost a fortune and eat away at your profits. By keeping those customers and actually making them crave what you have to offer helps your bottom line.  This is the next logical step in any business and Base will help you get there.
Cost
---
Okay so what will Base cost you?  Well it depends.  Currently if you buy it on its own there is a $200 discount from $797.00 to $597.00.  I do not know how long the price of $597 will last.  One more comment on the price.  If you purchase the Digital Altitude Rise product, you get the Base product for free.  So my recommendation is to purchase the Rise product instead of buying them separately.  Rise is a master level course on Marketing and is well worth the price, more on that in another post.
My Final Thoughts
---
It is no surprise that I really like this product, it is one of my top recommendations.  I wanted to give you a little bit more background on what Rise is really all about.  You can of course check out the entire Digital Altitude package here.  Or you can see my top recommendations.
I also have a list of all the things that have worked for me.  Check them out and see if they can help you as well
Please let me know if you have any questions, comments or personal experiences with the product below.
Disclaimer:
When you buy something from this website, I may receive an affiliate commission. These are my opinions and are not representative of the companies that create these products. My reviews are based on my personal own experience and research. I never recommend poor quality products, or create false reviews to make sales. It is my intention to explain products so you can make an informed decision on which ones suit your needs best.