Name:  100 Dollars Made Easy
Website: www.100dollarsmadeeasy.com
Price: $47.00
Owner(s): David Li
Overall Rank: 6/10
100 Dollars Made Easy, Overview
---
The idea behind this product is to make your first $100 online through affiliate marketing.  It is a video course with several (270 eBooks)  There are over 60 lessons averaging about 10 minutes each.  It is brought to you by David Li.  David Li has been in affiliate marketing for three years. The real question is 100 Dollars Made Easy a scam?  Read on to find out what I really think about it.
The Good and the Bad
---
Good
This is a great beginner course.  It has many videos encompassing different aspects of affiliate marketing in general.  The courses include his Copy-writing formula, offline SEO, Email marketing, affiliate marketing, viral marketing, social media marketing, and 4 extra lessons.  All of the videos are basic in quality with no thrills but straight forward talk.
The system also includes his e-book as well as 273 other eBooks for download with resale rights to those books.  There is a lot of useful information in them, however, many of the books you can find the information with a search through the internet.  That being said they are at least compiled in one place for you.
Bad
Most of his methods rely on back-linking strategies.  While this used to be a great way to increase your search engine rankings it is not anymore.  Google as we know constantly upgrades their formula for ranking websites and many low quality back-links can actually hurt your rankings.  Furthermore, unnatural back-linking will also hurt your rankings.  Normally you gain back-links slowly and over time without spam.  If you build back-links too quickly Big Brother Google might just see it all as spam and put you to the bottom of the list.
Okay so back-links have changed over the years, we get it.  Now what do we do.  Well the good part is he does discuss this issue and talks about spinning small articles and putting them on different article directories. This is another outdated method.  Using PLR (Private label rights) articles and using a program to rewrite them may work for a bit but it is not a long term strategy.
Customer Support
---
There is customer support through email.  There is not any community support though, which is really what you need to build an online.  The email support is a quick response.  He promises 24-48 hour response and I have seen it fall well within that.
Who is 100 Dollars Made Easy For?
---
This is really a course for beginners, at least one that can get you some basic ideas of how affiliate marketing works.
100 Dollars Made Easy Price
---
The price is $47.00 for premium membership, for 10 hours of video lessons.
My Final Opinion of 100 Dollars Made Easy
---
While it is not the end all be all in how to make money online.  The price point is not bad and the information is useful.  I personal like the idea of being able to try it before you buy it option as it is the best guarantee.  While this is not an option with this program, I feel there is a value in the product.  If you would like to try it you can check it out here.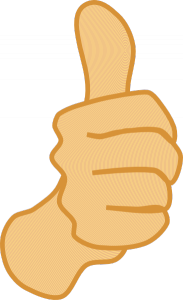 6/10 Legit
Making money online does not have to be difficult, you can see how I learned how to with my top recommendation for free.  Read my full review here to see if it is something that interests you.
If you have any of your own personal experience, comments or questions; please leave them below.