Okay we all want to bring traffic to our website.  We hear bad things like keyword stuffing.  We hear it takes time to get traffic.  The truth is we need the traffic to come to our site and engage, but how do we it?  I will help tell you how to write website content that gets traffic.

Keyword
---
Well the first step is to know what you want to talk about.  Do some keyword research.  Don't be greedy, especially if your site is new.  Shoot for the keywords that will give you more than 20 visitors a month and that does not have a lot of competition(less than 300); these will give you good returns later.
I know that seems not like a lot, but you need to get traffic to your site.  Once you have several articles on your website that target these key words, you will have a good bit of traffic.  Kind of like that old adage it takes money to make money.  Well it takes traffic to get traffic.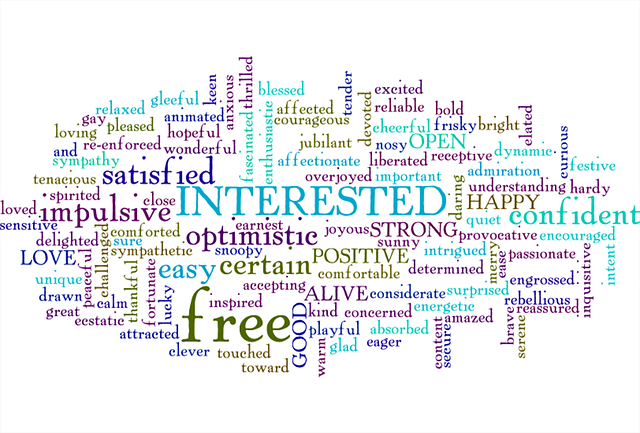 So grab those easy to rank for keywords.  Then as your website grows and you start to see traffic you can slowly shoot for higher and higher competition words.  It does take some time to see the traffic increase.  The key is to be engaging and consistent.
What I do is I put my main keyword in my topic then once in my first paragraph and that is all.  Just write naturally like your talking to your friend.  After all your audience are just like your friends.  So it is best to think of them that way and it will be easier to engage with them.
Engage
---
To engage with your audience, you must first know you audience.  So do some research on them.  Find out what they like, what keeps them looking for more.  Engage with them don't tell them.  Show them how you do it with pictures, video and other kinds of media.
Share these posts through social networks.  Make sure you respond to your audience, this is not a post it and forget it. Allow the dialogue to flow comfortably and naturally. When someone responds to a social message reply back and make sure you thank them when they share your content.
Always leave an invitation for them to respond to your post as you see at the bottom of each of my posts.  This encourages people to respond to you and opens the dialogue.  Another way to engage and captivate your audience is to be controversial.
Controversial
---
By controversial I don't mean to attack or play the "shock jock" roll.  But instead write a post about something controversial in your niche.  It doesn't matter what the niche is I am sure there is something.
Even something as mundane as cat litter has something controversial.  Maybe the majority of owners like the clay cat litter as opposed to the crystal or vise versa.  I don't know I am just giving you an example.  Then you could write an article on the benefits and drawbacks of both.  Take a stand and end the post encouraging people to let you know about their experiences and what they prefer.  You could even be a little quirky.
Humor
---
Adding humor to a page is always a nice opening and can grab the attention of even the sternest person.  Once you have their attention, don't let it go.  Make them beg for more as they read through your article.
Lead them along the way showing them that you appreciate them.  They will appreciate you.  Don't play them for a fool though.  Readers are very savvy and are not fools.  The more you appreciate your audience them more they will appreciate you, through shares of your content and more.  Make it easy for them to share with photos in your post.
Pictures
---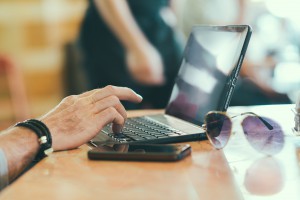 Pictures are a great way to captivate your audience.  Keep good quality photos that are relevant to your topic at hand and post them on your page.  This will increase shares and clicks on those shares.  People in today's world are very visual.
You see it all the time.  Kids playing on their phone, gaming consoles, computers and watching television.  Why are they doing this, because they are visual.  It is not any different for adults we like to see things.
Visuals can be cute, funny and even beautiful, just keep them on topic of what you are writing about.  Stay away from cheesy stock photos. No one likes them.  Make sure you tag your photos so that the search engines know exactly what they are, it helps with ranking.
Consistent
---
Don't be discourage if it takes a while, normal is a few months with a new site, before you get traffic.  The reality it you are building a foundation for your website.  Being consistent is what will drive traffic to your site in the long run.  The more you post original content that is engaging the more the search engines will trust your site.
Watch those outbound links and try to interlink to different parts of your site.  The search engines love it.  Every once in a while go back and see where you can link one post to another.  This will also give you ideas for additional content.  If all you have is outbound links the search engines will not fell that your content is good.  You don't link anything to it so it must not be worth anything. The more you interlink the better and more trustworthy your site becomes.
Summary
---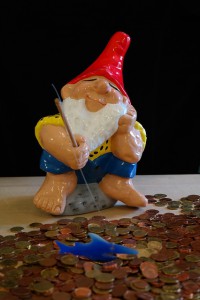 In order to write website content that gets traffic, you must do some keyword searches.  Making sure that the keywords are easy to rank for within the search engines is the first step.  Then move on to engaging your audience, not just telling them.  Encourage them to respond and share your work.  You can engage them by being controversial, with humor, or both.  Your audience will be asking for more.
The biggest key to creating website content is to be consistent with original posts.  Over time every word you write on your website becomes key words.  This drives more and more traffic to your site as the search engines begin to trust you for your content.  It is not unlike fishing, it takes patience. That is where the old saying comes from, "Content is King".  If your just getting started I might suggest to see this review.
Please let me know if you have any questions or any further suggestions below.  I love your comments.