I have been online for a while. I can remember those days that you had to sit down and really learn HTML to make a website.  There were great programs like Dreamweaver but it took hours to make one page let alone a website.  Now days it is much simpler.  People want to know how to create a website for this or that.  Really it is not difficult at all.  In fact, later I will show you that you can create a website in less than 5 minute.  That is not including content but hang in there and you will see what I mean.
Free or Not?
---
There are so many options out there to make websites. Some of them claim to be free.  Others give you free trials.  The truth is you can make a website for free.  You don't even have to purchase a domain or even hosting.  They can be 100% free.
It is not advisable to use 100% free options as you will be limited on what you can do with the site itself.  You might be limited on the plugins you can use or the number of them.  You might need to purchase upgrades to get the site of your dream.
Now if you are just looking at building a website for fun to talk about your cat.  Then you could use the free option.  The biggest issue is one day if your site really takes off how are you going to monetize it to make the most money.  Okay you could buy the upgraded packages at that time.
For me I personally prefer to buy a domain.  A domain costs around $10-$15 per year. When you have your own domain you also need to look at hosting.  You can get hosting packages that start around $5 a month.

Hosting
---
When you look at hosting there are some important things to consider including: up-time and reliability, customer service, and shared vs private hosting.  These are all important to keep in mind. You don't want to pay for hosting for a year only to find out that your site is down 50% of the time or when you have an issue you can't get a hold of the host to help you fix it.
Reliability and Uptime
These two things go hand in hand. You want your website up as much as possible.  People should be able to put in your website address and not have an issue with errors or the server being down.  Not only is it frustrating to you it is also very frustrating for your potential customer.
Customer Service
Having a hosting company that can quickly and easily solve any issues you have with your site is important.  I have used and still use more than one service because of their customer service.  It is nice to know that when you need them they are there to help.
Shared Hosting vs Private Hosting
There are two sides of this coin as there are with all coins.  Shared hosting is much cheaper that private hosting.  Private hosting has a much faster delivery and response rate to your potential customers. Not only do your customers appreciate the faster times, so does Google.  The search engines like to see fast load times.  Having your website on private hosting can increase the speeds.
I use both BlueHost and Wealthy Affiliate Hosting for my website.  I have more than one now.  Since I have used both for some time, I can say when I have had issues the customer service has responded quickly and resolved the issues to my satisfaction.  Also, the sites have only been down once on each host. (You get a message from a plugin when it is down.)
Naming
---
Coming up with a catchy name for your site can be easy or hard.  You can do it two different ways.  You can use a keyword rich name for your site or you can use a brandable name.  One does not exclude the other.
I do believe it is important to buy your own domain.  There are several places you can do this.  You can do it at GoDaddy, Namecheap, or any other domain registry. I personally use Namecheap and Wealthy Affiliate. Both are super easy to work with and have free who is guard for the first year. You can also learn a lot from Wealthy Affiliate.
Not to mention, if you buy your own domain you have the rights to sell it.  You own it and can do with it what you want.  If you have a free domain, you cannot sell that domain.  It looks a lot more professional if you own a domain and it is easier to rank in the search engines.
Which looks better ErgOffice.com or ErgOffice.siterubix.com?  The first one of course.  It instills the sense that you are serious about your business instead of just playing around. It doesn't cost much to buy a domain, and hosting isn't that much either.
Content Management System
---
Hands down, the number one content management system(CMS) out there is WordPress.  WordPress holds a 68% market share in the CMS arena.  The second largest is Joomla with 11% market share, followed by Drupal with 7%.  The top three control over 86% of the market when it comes to platforms to build websites.
I use WordPress because of its ease to use and unlimited number of plugins you can use with it.  Don't go too crazy with those plugins though.  You can really slow your site down if you load up on them.  I try to use less than 10 on my sites.  Many of my sites only run 5 plugins.  Here is a short video showing you just how fast you can create a website in under 5 minutes.
Pick and Install Your Theme
---
When you are first starting out you might want to make all kinds of flash on your website.  STOP Don't Do It!  Keep it simple. Not only does all that flash slow your website down it really doesn't add to the experience.  The first time someone comes to your site they might think it is super cool, but the 15th time they come they might be very angry and can't wait for that flash to go away.
Pick a simple theme.  Let your content stand on its own.  That does not mean that you should not put pictures or make things look pretty.  Actually, you should intermix content with pictures and videos.  It helps people engage with your site better.  Google loves seeing it as well.  The theme you see on this site is called Icon One. It is a free theme, although I paid for the Pro version.
Create Content
---
Now comes the fun part putting together content.  Content on a website comes in two major forms.  Pages and Posts are the two forms of content.  They are used slightly differently from each other but are created in much the same way.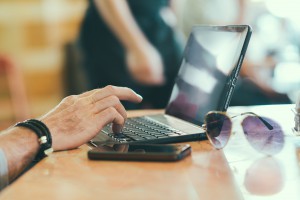 Pages
Your pages are what you see in your menu selection.  It can be categories or other topics related to your niche. They are typically static.  This means they rarely change or are updated.  They include things like: About Me, Privacy Policy, Getting Started, and much more.
Posts
The post on your website are your blog.  They are posted in a roll form.  This means that the last one posted will appear at the top of your blog roll.  They can be anything from a review, tips and tricks, training, a series, or anything you feel is important. You can also put them in categories so they are easier for your readers to find.
Logo
---
There are two main ways you can get a logo.  One you can do it yourself, or you can buy them. I have personally made most of my logos.  I use paint.net to do all of my graphics and put together something I like.  It is a free program and works much like Photoshop but without the costs.
I have also purchased a few logo designs.  You can buy them on Fiverr and 99Designs. Fiverr is much cheaper but of lower quality.  99Designs is more expensive but you get to see several designs from different designers and chose the one you like best.  You then pay the designer for the right to use.
Google
---
The time has come to talk about big brother Google. Some webmasters love Google some hate Google.  Even if you hate them, you cannot ignore them.  Building a website that the search engines like is easy.  Just write your posts and pages for people not for search engines.  I mean make quality content that people want to read.
That brings us to the next subject. It is important to track what is going on with your website. Find out where your traffic is coming from and what they are doing on your site.  The best way to do this is to install Google Analytics and Webmaster Tools.  I would suggest doing the same for Bing as well.
You should also submit your site URL to the search engines once you have a couple of pages on it. This way the search engines know your site exists.  If you don't it is like opening a store in the middle of the desert without any roads to get to it.  Simply add your URL to Google here and Bing here.
Social Media
---
You have a website up with a great design and awesome articles.  It has even been submitted to the search engines but you don't seem to be getting any traffic.  Well the next thing you need to do is share your content on your social media accounts.  This is like sending mailings out so people are aware of your grand opening.  You can use any social media account including but not limited to: Facebook, Twitter, Pinterest, Tumbler, YouTube, Google+ and more. Don't limit yourself to just one platform.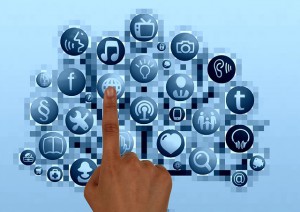 Also, share other people's content and they will share yours.  Don't worry if you think they are competitors of yours.  Your audience will appreciate it.  You will be surprised how big the internet market really is.
Conclusion
---
Well there you have it, how to create a website.  It doesn't take a lot of money or time to do.  Just a little honest effort.  Make sure you never copy someone else's work.  Not only is it illegal to do that, you will get penalized and not get any traffic to your site.  This was a basic outline of how to build a website but you can really learn a lot through my top recommendations.  I will be happy to help you.  You can also see all the things that have helped me on my recommendations page located at the top of this post.  If you have any questions or comments, please list them below.