Making money online takes commitment.  Just like any other business. Very rarely is any business a success overnight.  Some companies seem like very little work was put into it, especially when you see businesses online.  You want to know how to build an online business because you know you can do it.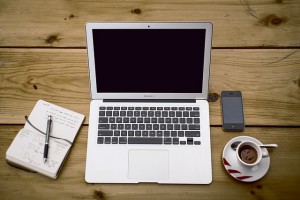 Yes you can build an online business, but you need to be committed.  There is a fine line but a big difference between being committed and giving it a try.  That difference is one in which will determine if you are successful or not in business.  Okay, well you could get lucky but with commitment you will have a greater chance of becoming successful. Now you could also fail if you have the wrong niche for your online business, no matter how committed you are in your endeavor.

You could be the most committed person and not succeed at your business.  For example, you could be a door to door book bound encyclopedia sales person that is very committed.  Chances are you are not going to be very successful as there really is no market for book bound encyclopedias now days, as we all know. In that case no level of commitment would make you a successful sales person.
On the other hand if you have a good niche and you just try something, you might be successful, but to truly increase your chances for success you must make a commitment.  Let me give you an example.  I obviously write this blog; I also teach English as a foreign language; and I recently started a private restaurant with my wife.  Okay that would keep anyone busy.  If I am only trying the restaurant, teaching, or the blog; I would not be as successful as I could be if I was committed to those things.
Busy Days
---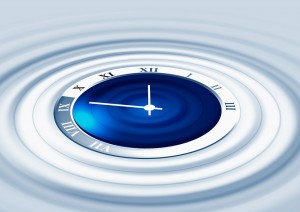 My normal day starts at around 4:30 AM.  My wife and I get up; send out our daily reminder for the restaurant.  We then go to the market and buy fresh produce.  After that we start prep work for the day.  At 10 o'clock I take a 30 minute break and make sure I have everything ready for my classes that day.  Then by 10:30 cooking for lunch orders has begun.  This continues until 1:00.  At 3:00 I go to the school teach 1 class, back home and cook from 4-7. At 7 I go back for 2 more classes.  Finally at 9:00 I come home and clean up the mess from earlier.  Do the accounting for the day.  Review my blog stuff.  Send out thank you notes to all our patrons.  We normally get to bed around 11:30.
If I was just trying any one of those things I would not be successful in them.  The simple reason is I would get burnt out on it, even if I am passionate about it.  It takes commitment to really push through when you feel so tired you want to give up.
Trying or Committed
---
Think of the difference between trying something and being committed like this:
A person that is trying something is like the kamikaze pilot that is on his 10th mission. He keeps trying.  He gets in his plane takes off but just doesn't finish the job he started.
Now don't get all historical on me saying that they only had enough fuel to get there so they really had no choice.  My point is that he just isn't committed.  The same is true with online business.  You really need to be committed.  Success does not happen overnight.  There is no quick fix solution to make millions of dollars overnight.
How Committed are You
---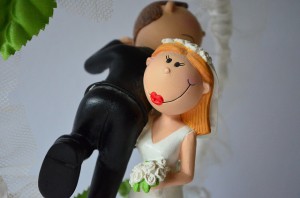 Don't be scared of commitment.  It is something that we all hear, although you hear it said more to men than women.  Okay all joking aside.  If you are serious about making money you need to make a commitment.  What does that mean?  A Business does not make money the first day.  Most businesses do not even break even in the first two years.  Online businesses can become successful much quicker than that.  There is the good news.
The average person, who is committed to an online business, takes about 3 months to make their first dollar online.  It takes an additional 6 months before they have consistent income.  After a year they can have a reasonable income from that business.  So don't think that this will happen tomorrow if you are just starting.  While you could be very lucky, it is going to take some time.
In order to be successful with online business, you need to set a schedule and stick to that schedule.  Above I outlined my schedule for each and every day.  This is for three different jobs.  Am I successful at them?  Yes I am because of commitment.  My restaurant business, we actually broke even after 2 months.  I am the lead teacher trainer at my school and manage the other teachers and their schedule.  My blog I made my first dollar in just less than 30 days with proper guidance and support.
What to Expect
---
Since we are talking about making money online I will focus a little more on the blog.  So you are committed you are ready to put in some real effort over the next year.  Set aside time and stick to that schedule no matter how tired or limited time is.  You will want to be able to write 2-3 posts, minimum, a week, the more the better.  Each post, at first will take you about 2-3 hours at first, as you become more proficient at it that time will become less and less.  You will want to set time aside to interact with your readers.  Finally you should get some training and a support network.  After a year you should have a nice little business in place.  If it was done correctly you will have residual income with very little effort.
The best training that I have found is at Wealthy Affiliates.  You can read my about my top recommendation in my review on it here.  The best part is you can give it a try for free for as long as you want.  This way you can see if it is right for you.  If you are ready to make that commitment to building a sustainable online business then that is the place to start.
If you have any questions, comments, or your own personal stories of being committed, Please share them in the comments below.  I love your feedback.