Name:  Fiverr
Website: www.fiverr.com
Overall Rank: 7/10
 
Fiverr, Overview
---
I am assuming you have heard of Fiverr or you would not have arrived at this website.  Fiverr is a freelance style site that you can find just about anything you want to and it all starts at $5.00 to buy a Gig.  A Gig is the term Fiverr uses to describe the job.  It is a good way to make money online for free.  Now I say starting at $5.00 only because everything must start at $5.00 but as a seller you can offer additional things to the gig to make more money on each one, more on that later.
The Good and the Bad
---
Good
You can make money doing just about anything on Fiverr.  You must know how to market yourself and make your Gig unique.  Think of it just like building a website, you don't want to copy someone else's Gig or you will have a hard time getting anyone to use buy it from you.
It can really be anything for a Gig.  You could make a gig that is for going to the middle of a mall to make a video of you shouting how awesome a person is.  Then you send them the video and you have your money.  You get paid when the gig is completed.
Bad
Just like any other business, the first sale is the toughest.  Unless you have a unique product that no one else has that people are willing to pay for you will have a hard time getting that first sale.  Why because of the rating and feedback system.  If someone is already established with a gig it will be almost impossible to get your first sale.
Once you get your first sale the funds go into your Fiverr account.  I wish it would just go straight to your bank account but they need to control it. You can, of course transfer it to your PayPal account though, then to your bank account.  You do need to wait 14 days after the gig has been completed.
Customer Support
---
Fiverr does have a customer support section with FAQ, explanations and video tutorials.  They also have email support and they are very responsive to a request. Finally there are some community bulletin boards that are active.
Who is Fiverr For?
---
Fiverr can be for anyone who is looking for a cheap gig or even a make a little bit of money from their gigs.  It does take a while to get the program working and you do need to wait two weeks.  You can have up to 20 active gigs at any time.
Fiverr Price
---
FREE.  That is right free, you can join and post gigs for free.  They take a percentage of every sale through the Fiverr website, but the upfront costs is nothing.
My Final Opinion of Fiverr
---
Fiverr is much like any other business you start.  It will take time but you can build a business out of it.  You must focus on customer service and be quick to respond to problems and correct them to make your customers happy.  Due to the ranking system they have in place as well as the feedback you need to stay on top of your business or you will not last long.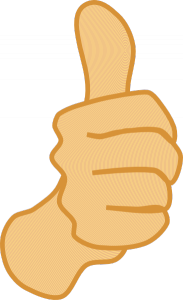 7/10 Legit
You can join Fiverr here. If you really want to build an online business, read my top suggested business opportunity and try it for free.
If you have any of your own personal experience, comments or questions; please leave them below.