e-Mobile Code
Overall Ranking: 1 out of 10
Price: Prices start at$49 plus multiple up-sales
Owners: Bill McKnight
Website: www.emobilecode.com
Introducing e-Mobile Code
---
You may or may not have seen the video for e-mobile code.  The sales pitch is amazing. If you manage to watch the entire thing, it is very long.  They give you one example after another of people making money with their system.
You end up seeing how easy it can be to make money online and personal testimonials from people who have used the product to make money. Not only make money but make money fast.  Within hours they make hundreds to thousands of dollars.  It shows you how people have changed their lifestyles with little or no work at all.
So what is e-Mobile Code?
---
It is a program that if you buy into it they will give you pre-built websites and that have the "e-mobile code" right in them to drive sales to you.  They say it will give you free gifts, call to a specialist to help, special training, software training and weekly webinars.
The Reasons I Like it
---
The production quality of the video is great.  The landing pages they give you are fairly decent. Beyond that there is not much good I have to say.  There is all kinds of hype surrounding the program.  They show smoke in mirrors.  I am sure you can see where I am going with this.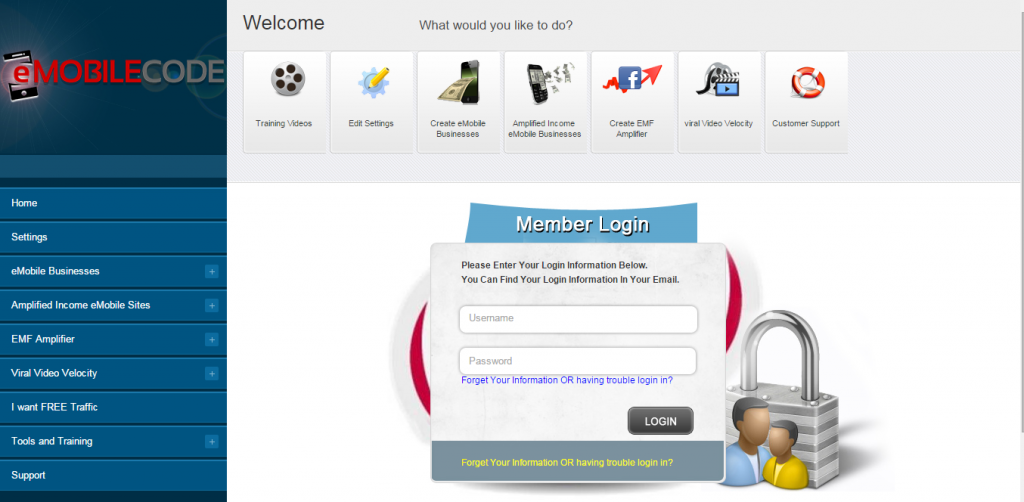 What I don't like
---
The list is enormous here.  Let us start by saying if you do purchase the program you will first be sent away to your free gift.  That free gift is not one, but many videos claiming they can give you even more ways to make money, but this is a "one time offer".  In other words, your free gift is a series of videos designed to up-sell you.
The e-mobile code is nothing that I can see in the websites.  It is nothing special at all.  But the websites take a few clicks to make while they walk you through other services you need to purchase to make the websites work.  These services include hosting, auto-responder, pay per click providers and more. So for your initial investment they give you a few skeleton websites that need hosting.
The specialist call and software training are, you guessed it, more sales pitches to get you to buy even more products. The software training is just more videos that tell you "special" ways to drive traffic, but to get full benefit you must buy more aspects of the program.
Finally the weekly webinars are just another giant sales funnel.  They hype the latest and greatest way to make money fast on the internet.  Once again this is another ploy for them to part you with your hard earned money.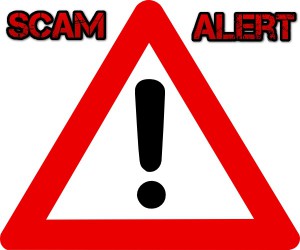 Can you make money with the system?  I think you probably could but it is not as easy as the program shows.  If you wanted to make money with the system I think you would be better promoting the system to other unsuspecting people.
Who can Benefit?
---
Not many people could benefit from this system.  A seasoned internet marketer could make good money promoting the product.  In my opinion the system is not something a person with limited internet knowledge could make any money.
What about the Support?
---
They do have email support and phone support.  I tried calling the phone support once and could not get through.  The email support can take a couple of days to receive a response.
Many of the things I have mentioned so far are red flags that this is not a good system.
Okay so what's it Cost?
---
The initial signup cost is $49.00.  If you make it through all the up-sells with only spending $49.00 you are doing fairly well.  I have heard of people spending between $100 and$300 on the up-sales.  Be wary of that. You will still need hosting, an auto-responder, and money for your PPC campaign this all adds up quickly.
So What Do I Really Think
---
This is not a system I could recommend to anyone.  As I stated above, there are several red flags that show us this is possibly a scam.  Please take a look at my Scams to Avoid section to learn more ways of avoiding online scams.
I personally feel there are many other systems out there.  Honest systems. It takes time to build any business. It does not matter if it is a brick and mortar business or a virtual business.  If you really want to know how to start a business online and make money online I would suggest you take a look at my review of Wealthy Affiliates.
The above graphic gives you a quick glance comparing Wealthy Affiliates with E-Mobile Code.
If you did happen to lose money to e-Mobile Code you can try to request a refund from them, but I believe you will have a difficult time reaching them.  You can also try to contact the platform ClickSure.com and tell them you are unhappy with the product, you might have some success.  I myself, chalked it up to a learning experience.  You can also see my top recommendation here.
Please leave your own personal experiences and or reviews below.  If you have any questions or comments please let me know.  I love all feedback!