Name:  Commission Money Machine

Website: www.commissionmoneymachine.com
Price: $27 + up sells
Owner(s): Ewen Chia
Overall Rank: 2/10

Commission Money Machine, Overview
---
This is yet another product that is supposed to teach you how to create a profitable   website for selling digital products.  Okay so what is it?  It is series of videos, 15 to be exact, with e-books.  I know you came here to find out if Commission Money machine is a scam or not.  Continue reading my review and find out.
The Good and the Bad
---
Good
The course does have a good outline of how to get started in internet marketing.  Although you can find all of this information free in one spot in my top recommendation.  The 15 videos are okay as far as what they say but they are a little deceiving.
Bad
Many of the practices that are supported in the program are a little, how shall I say it, less than good practices.  They may not build you a long tern strategy to make money online.  He practices deception in his course.  I love the picture of him and Donald Trump in the sales page.  He is trying to present it like he is friends with Trump but the photo comes off more like he went to a book signing where Trump was signing books.

That all aside, it is really about the product.  The sales page is riddled with the normal, red flag for a scam that you see with this type of product.  First the video with high powered music and showing commission pages from who knows what.  I would love to someday compile all the earnings videos from all these so called gurus and see how many of them use the same video for their product.  Might be interesting.  Sorry I digress yet again.
Then he shows you how the product is really $97 but for a limited time it is $27 and will never be offered again.  Wait, didn't I just say you can find this information at other places for free, but he saying it worth $97?  Yes, yes I did.  Okay but it does not stop there.
There is more if you open your wallet for the first $27, you will be asked to open it two more times.  One of the products isn't even his, it is from another person named Richard Legg.  Oh there are multiple up sells?  Say it isn't so Ewen?  Oh I get it the cost of the program is to help with the stellar customer support they have.  Guess again, after 2 days I still have not received a response from the support team.  Sorry for the sarcasm but I am really unhappy with this one.
Customer Support
---
The customer support has not responded to my simple inquiry after 48 hours.  I am sorry but if it is something serious I would want a response as quickly as possible.
Who is Commission Money Machine For?
---
I would have a hard time recommending it to anyone.  You can benefit if you are brand new to internet marketing but I would suggest you go to other places where you can get the same information for free.
Commission Money Machine Price
---
The entry level price is $27, but be prepared for multiple up sales that will leave your head spinning and your wallet lighter.
My Final Opinion of Commission Money Machine
---
As you might have guessed by now, possibly due to my sarcasm or other thoughts I have put in this little write up.  I have a hard time recommending this one to anyone.  You can always give it a try yourself here, although I would advise against it.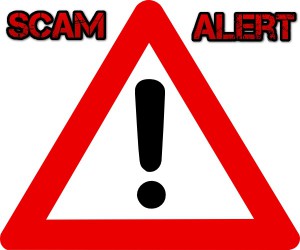 Scam 2/10
Making money online is easy if you have the proper guidance.  Unfortunately there are tons of scams out there that only have one purpose.  Typically that purpose is to part you from your money while making the so called gurus richer.  Read my review on my top recommendation where you can find all of the information that the Commission Money Machine charges you $27 for free.  Also if you join for free through me I will be there to help you along the way.
If you have any of your own personal experience, comments or questions; please leave them below.