Coffee Shop Millionaire Review
Name:  Coffee Shop Millionaire
Website: www.CoffeeShopMillionaire.com
Price: $37/mo + upsells
Owner(s): Anthony Trister
Overall Rank: 5/10

Coffee Shop Millionaire, Overview
---
The Coffee Shop Millionaire is a training program that teaches the basics of internet marketing.  It is the brainchild of Anthony Trister.  Anthony is a good salesman as you can see throughout the sales funnel.  The name would imply that you can become a millionaire by internet marketing pretty much anywhere, even a coffee shop.  Continue reading for more details below.
The Good and the Bad
---
Good
The great news is the initial investment is low.  Many other programs build to teach budding online marketers costs up words of $50, $70 and even $90 per month.  Part of the problem with this is that it is a common practice to have upsells when you have a low intro price.  This program is no exception.
Once you get into the product the actual earning potential is realistic.  They don't throw fluff at you stating you are going to make one million dollars in five days although they do state that you can make 21,000 in just a couple of weeks.  This of course is unrealistic.  They do state that it will take work.  It is not a "push button system".
Bad
While there are 12 training modules in the program , some of the training is a bit vague.  This lowers your chances of having a successful campaign.  They do cover much of what is needed, but as I said it can be a bit vague at times.
They do have customer support and they claim to have an active back-end community that will allow you to ask questions.  The reality is that it is not very active.  You may find yourself wanting more and quicker responses from this so called active community.
Their Facebook page itself has very few comments or shares on each post.  You would expect that if the community is very active each post on the Facebook page would have several shares and comments on each post.  The newest post is October 23, 2013 and the comments on that are mostly complaints.The so called active community simply does not exist.
As I eluded to earlier, once you buy into the $37/month they begin to hit you with the upsells.  This is one of those things that really annoys me about any of these types of programs that use this tactic.  It is almost a bait and switch.  That being said if you buy each of the upsales before you get started you will be in debt to them for over $430.
Customer Support
---
As I did state they do have a customer support program in place.  It is just not as responsive as I would like for something I would pay a monthly fee.
Who is Coffee Shop Millionaire For?
---
Coffee Shop Millionaire is really for anyone who is interested in getting started in online marketing.  If you search the internet you will see many people with positive reviews of this product.  That is normal.  Try to take a look at their other reviews that the website has on it.  If they are all positive it would make me think that they are just trying to get you to buy the product.
Coffee Shop Millionaire Price
---
As I mentioned earlier the introductory price is $37/mo plus upsells and can cost you over $400 to get through the gauntlet of upsells.
My Final Opinion of Coffee Shop Millionaire
---
While they do have some decent training it does lack in many of the critical areas.  The lack of good support from the company itself and the lack of a true active community are two main points.  Another is the fact that some of the training material is lacking the clarity I would like if I was completely new in the internet marketing field.  If you are still interested in Coffee Shop Millionaire you can find it here.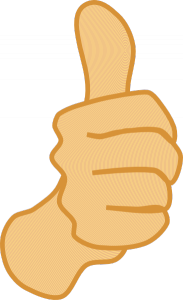 My Final value is 5/10
While it is a legitimate product, there are much better products out there for the costs.  That begs the question, "What is better than Coffee Shop Millionaire?" Well in my opinion if you are serious about learning the ropes in internet marketing please read my reviews of Digital Altitude, Wealthy Affiliate and Affilorama they are two of the best programs I have found.
If you have any of your own personal experience, comments or questions; please leave them below.