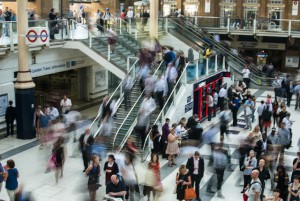 One of the most common questions I get is "Can I create a website for free?"  The simple answer is yes you can and it can get traffic.  How you ask?  Well the answer is actually quite simple.  There are all kinds of platforms and subdomains that will give you the option to build a website for free.

Free Subdomains
---
You can build a website on any number of free subdomains.  There are ones from WordPress, Google  (Blogger) and more.  I really like to use siterubix.  There are several reasons for this but the main reason is you can also access free training and an active community of people that are willing to help you.  You can take a look at siterubix below:
It is a great place to get started if budget is an issue.  I still say that it is best to own your own domain.  A subdomain you really don't own the website.  While everything you put on the website you own, you can't sell the website in the future if you chose to.
Also a subdomain, typically don't rank as high as a personal domain.  This is not to say that it won't rank well, it just means you might need to do a little more work to drive traffic to the site.  Not all that big of deal, just something to keep in mind.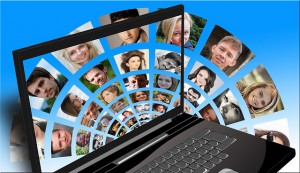 Platforms
---
A platform is what you build your website with.  The most commonly used platform is WordPress.  Wait a second, I just said that WordPress was a free domain, didn't I?  Well actually they are both.  WordPress Platforms are one of the easiest to use.  You set your template and start typing.
As with anything it will take a little getting used to and there is a small learning curve.  That being said you really don't need any coding ability at all.  That is what is so wonderful about using a platform.  I personally have used WordPress for just about every site I have ever made.  Although years ago I did take some coding classes and wrote code through Dreamweaver.  These new platforms make life so much easier than it was before.
As I mentioned there are other platforms you can use if you don't really like WordPress.  So to be fair I will list some of the others you can look into as well and they are:
IM Creator
Silver Stripe
Tumblr
Blogger
Again my preference is WordPress at this time.
How to Get Started
---
The simplest way to get started with blogging is to find something you are passionate about.  Really think about it.  You need to be able to write content a few times a week for the next 10 months.  It needs to be quality content. Not just writing to write.  Engage with people and make sure that it is something of value.
Once you have a niche picked out you can go to the siterubix website and have two free websites set up under a subdomain.  It really is quite simple.  Along with the siterubix website you get free training available.  This will get you off on the right foot.  Only white hat methods are promoted meaning it will help you build a quality site that will last for a long time.  Black hat methods will get you traffic very quickly but it will be short lived and then you will not be able to get rankings at all after that point.
Once you have your website all set up, this can be done in less than 2 minutes, you need to write content for your website.  Of course you can outsource this but if money is tight it is time to get to work.  Here again the community that is included is very helpful and will help you get started.
Information Paralysis
---
After you have the first set of pages set up you need to find something to write about.  At first it seems like an easy task.  DON'T COMPLICATE IT!!!! You will find tons of information you can blog about.  The number one killer for a blog is no content.  You will think well I don't know what to write about.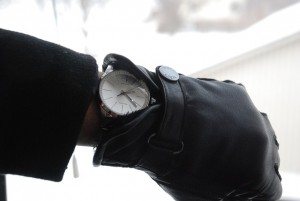 Find a topic within your niche where people are having trouble or common questions.  Find the solutions to the problems and write about them.  Do your keyword research and sit down and write.  Don't copy anyone's work.  That will kill your website fast.  Make sure it is unique, engaging, and readable.
Don't write for the search engines, write for your target audience.  Also don't get stuck in research mode.  There is so much information out there that you can easily get stuck and not write anything.  This is called information paralysis.  So here is how you avoid that situation.  Block out some time, maybe 30 minutes to do some research on your topic, this is after your keyword research.  Once the timer has gone off, sit down and write your article.
Making mistakes is okay just blast out as much information as you can as quickly as you can.  Try not to look at those notes you took, just write from the heart and off of the top of your mind.  If you are going to use statistics you read, just write down what you remember put a marker like a couple of asterisks and then comeback when editing and fill in that detail. Write as much as you can without using filler.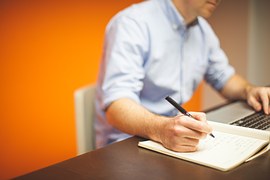 Doing it this way will allow you to write a large amount of content or a longer article very quickly.  After you have done that make sure you let it sit for at least an hour.  Then come back and edit, fill in all those details you put the asterisks by and start searching for photos.
Photos for Blogs
---
No one wants to open a webpage on something they are interested in only to find a wall of words.  Remember pictures are worth a thousand words and can really help you tell your story.  There are several free sources for photos out there, but makes sure you don't steal anyone's photos.  Make sure you have the rights to use the photos.  You don't want all your hard work go to waste because you stole someone else's photo.  Let us not forget, you would not want anyone to steal your work, so just don't do it.  That karma will come back to bite you.
Share
---
Once you have put your post together, make sure you share your content on all of your social media sites.  You can use Facebook, Twitter, Google Plus, Stumbled Upon, Instagram, and more.  Whatever you already have a following on.  This will be the start of your traffic.  As people share your content and click on your links your search engine rankings will also increase.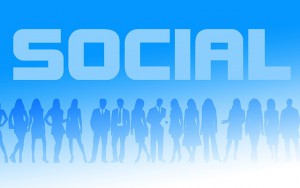 Conclusion
---
It is really easy to get started blogging for free.  First pick your niche and make sure you can write about it a couple of times a week for at least 10 months.  Then pick your website subdomain you want to use and your platform.  Do your keyword research and article research.  Then sit down and write like a mad man.  Let it set and get your photos and then edit your work.  After all that is done post your new blog and share your content.
So stop asking yourself, "Can I Create a website for free" and just go to here and do it.  You can learn all this and more at my top recommendation.  I have been doing this for a while and have several other recommendations you are welcome to look at here.  And as always please leave your comments, questions and experiences below.
Disclaimer:
When you buy something from this website, I may receive an affiliate commission.
These are my opinions and are not representative of the companies that create these products.
My reviews are based on my personal own experience and research.
I never recommend poor quality products, or create false reviews to make sales.
It is my intention to explain products so you can make an informed decisions on which ones suit your needs best.