Salehoo Review
Name:  Salehoo
Website: www.salehoo.com
Price: Directory $67, Store starting at $27/mo, or $97/mo
Owner(s): Simon Slade and Mark Ling
Overall Rank: 8/10
Salehoo, Overview
---
Is Salehoo legit?  Well, Salehoo sells itself on being one of the best places to buy wholesale products online and learn the ins and outs of e-commerce.  They have three different products available.  You can get any of the products and are not required to sign up for any of their other products.  The most popular product is their Directory at a cost of $67.00.  They also have a store option where they will host and help you build a storefront starting at $27/per month.  Finally, they have an Online Selling Tactics course that can be purchased for $97/per month or a lifetime membership of $247.00.
The Good and the Bad
---
Good
The good news is they have over 8000 reliable wholesalers. These are real wholesalers that carry reliable brands of goods.  This is the strong point of Salehoo.  They have lists of wholesalers, drop-shippers, direct manufacturers, and liquidators.  It is really hard to find reliable companies like the ones on their list.
They have free training.  You won't have access to their directory but you can take a look around and learn a few things especially if you are new to the idea of wholesale buying and selling.  They walk you through everything even how to get a tax id number and if you need to get one.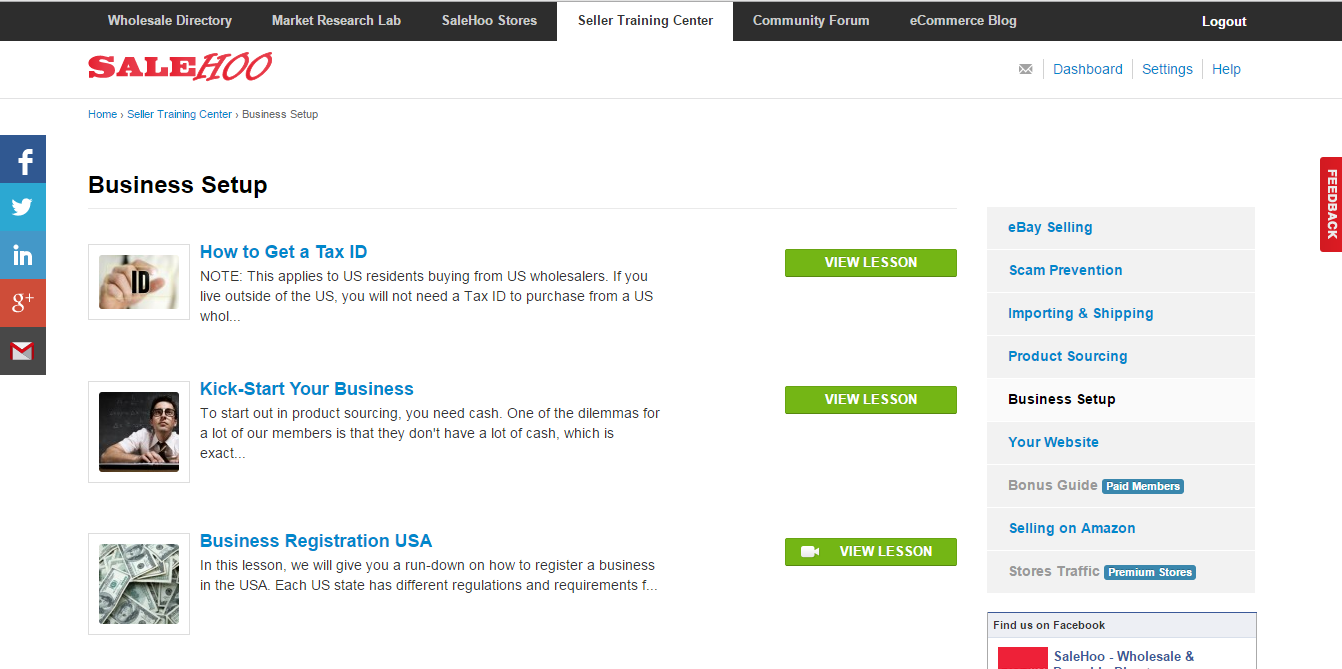 They also have very useful forums and support.  More about the support a little later.  There are so many marketing forums out there that just miss the mark.  Salehoo actually has a good and active forum that has people that are helpful.  The only downside is you can get lost in the forum for a long time.
They do have power-seller and user reviews that are very helpful.  These point you in the right direction without having to contact all the sellers yourself.  You can find out a lot of information from them for example what is selling what the minimum purchase is or if they will drop-ship.  There is a huge value in this part of the membership.
Bad
They have some search tools but they are not as good as I would like. It can take longer to find what you are looking for, though not impossible.  It would be better if they had more filters.  For example, if you wanted to search for drop-shipping companies that offered overnight shipping you would have to read the reviews of each of the power-sellers in order to know which ones offer this.  You can do it but it takes time.
They give you an unrealistic expectation.  Like many other companies, they tout theirs to be the best and you will find instant success. While you can make money tomorrow using their systems and processes.  It is difficult to sustain this type of work.  However, if you build out your own website then over time you can build your clients and have a long term sustainable business.  This coupled with the initial sales you make can help you in the short and long term.
Customer Support
---
They have a great customer support system in place.  They respond to you within 24 hours and in many times much quicker.  You cannot, however, get in direct contact with the owners.  A slight downside to other great programs that are out there.
Who is Salehoo For?
---
Salehoo is a great place for anyone who is looking for reliable wholesale distributors.  It is perfect for someone who wants to open their own e-commerce store on something like Shopify, use on a TRex Ecom store, be an eBay seller, or an Amazon seller.  The price point is right for the access to the directory.
If you are in need of hosting and such they have that option available as well.  There is a great deal of training available for the person just getting into marketing products online.  But it can be used by anyone at any level.
Salehoo Price
---
There are actually three different products that Salehoo produces.
The first product is their Salehoo Directory, it cost $67 per year. Click here and you can get:
Access to over 800 suppliers
Personal support and advice
How to training on e-commerce.
The second product is the Saleshoo store, Click here and  starting at $27/month you can get:
Website creator
Monthly web hosting
Email accounts
Phone support
$100 Google AdWords voucher
Custom logo
SEO optimization tools
Standard and Premium: access to the Directory and training
Premium only: Digital Product processing
Premium only: Video training on traffic generation
The last product they offer is their Online Selling Tactics Resources for $97/mo or a one-time payment of $247.  Click here and you can get:
Step by step instructions Live demos
Hours of video training
Bonus videos for beginners
Hand picked supplier lists
Email templates
1 year subscription to the directory and additional training.
See What Others Think
---
Okay so you kind of have a good idea about what I think of the product in general.  The question is, "What do others think about it?"  Well, they absolutely love it.  Just check out this page where you can see many reviews of Salehoo and what users think about it.  At the time of writing this, there were 61, current user reviews.  These reviews have an average rating of 4.5 stars out of 5!  It is actually pretty cool they talk about their own experiences, training, how much money they saved, and much, much more.
My Final Opinion of Salehoo
---
Salehoo is not a scam it is legit.  It is a great place to start if you want to buy wholesale products.  If you are brand new online and want to learn how to set a company up from scratch, where to get products and how to sell them, Salehoo can help.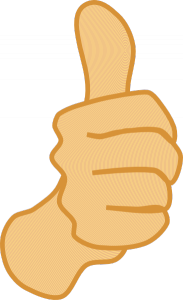 Final Score 8/10

There are some other good places to find great products as well such as Aliexpress.  If you are not looking to open an online store but still want to make money online, I would suggest reading my top recommendation now!
If you have any of your own personal experience, comments or questions; please leave them below.