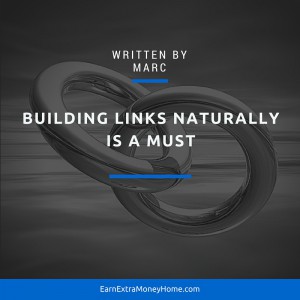 It is true that the internet is a powerful tool that you can use in business to realize great returns but you do not just go into it blindly without having a plan on how to go about it. Planning before you get into the actual business on an online platform is what helps you to determine what you want to achieve and how you want to achieve it. When you are clear about this, you can go on to venture into online business with an assurance that you have what it takes to succeed in this.  Building links naturally is a must when you have an online business.

I mean naturally, you can easy go out and buy a bundle of links on Fiverr but they will be both poor quality and Google will penalize you.  Building links is one thing that you need to plan on. How to go about it is another, since the success of your online venture will be greatly dependent on it. This is what helps with rankings and thus more people will have access to your page.  These search engines can be tricky in what they look for and they can tell if links are un-natural.
You need to have the highest ranking possible for you page, for as many people as possible to view it at any one time whenever they search for pages related to your site. I never look past the second page, and rarely look past the first.  I am sure you are the same when you do searches.  So expect the same out of most people. Through building high quality backlinks naturally you can actually increase your search engine rankings. As we all know the higher the rankings the more people will come to your site.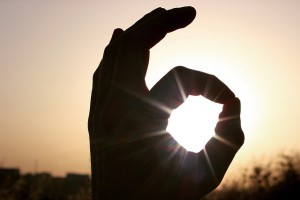 The incorporation of quality and multiple links connected to your site is one thing that will increase the chances of having your site appearing on the first page. The first page is the Holy Grail of search engines.  You want, no you need, to be there.  This will increase your exposure and thus help your business grow. Without a doubt this is what you want to achieve but the question is how do you get to build your links naturally? This is what you need to do:
Use of Forum Links
---
Your approach in this case will be to use your author bio with a link connected to it for forums purposes. You can also opt to come up with articles which will be featured on article marketing networks.
Okay I kind of skimmed over that so let me explain a bit more.  You should look for forums in your niche and join them.  DO NOT SPAM YOUR LINK!  Okay sorry about that but it is very important.  Check the TOC for the forum and if they allow links in your bio.  Many of them do.  The first week do not complete your bio.  Just answer people's questions and be helpful in your answers.
Contribute to those forums and make sure you are active.  After a week or so add your link to your bio/signature then each time your answer someone you have a link.  Some of them are no follow links but the result will be more traffic as people view your helpful response and they want to read more from you so they go to your site.
Guest Posting
---
Another way to get great backlinks is find someone in your niche that does not exactly mirror yours and send them a message saying you would love to write an article as a guest blogger for them.  Pitch your idea in the email and see what they say.  Of course, ask for your backlink from them.  You will be surprised how often people will say yes as long as your post is helpful and well written.
Then bingo you have a natural backlink once you write the post for them.  It does need to be top-notch.  Also include good photos as well.  That way they can just skim it, copy and paste and they are done.  It makes their life easier and you get something as well.
Use of Social Links
---
It goes without saying that social media is part of us and am sure that you already caught the fever as one aspiring to go into online business. With this you can answer questions, post comments about a blog, answer questions and do some forum posting
Every post you make should be shared on multiple networks.  I try to share on a minimum of three networks each post.  I personally like StumbledUpon, Facebook, Google Plus, Twitter, and even Pinterest.  There really are so many of them out there.  If you have an account with another social media platform, give a try and see what happens.  You can get many backlinks that can and will increase your traffic.
The best part is they are all natural!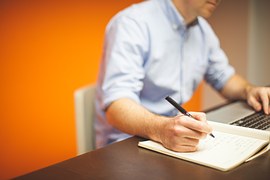 Making Use of Link Exchanges
---
You need a sweet tongue on this one because you need to be convincing. Do not forget to be confident and sincere on this one too because it requires you to reach out to a website owner to have them link back to you site. What is in this for them is definitely a question you will need to answer and going by how best you can convince them, you can win them over to a mutual benefit.
Okay so the way this works is you, as I mentioned, send an email to the owner of a similar niche as yours.  Kind of like guest blogging, but instead of asking to be a guest blogger you ask them for a link exchange request.  You tell them the truth about your website and think that the match could be mutually beneficial.  You both give each other a link.
This means you link to their site and they link to your site.  This is mutually beneficial.  Don't expect a high PR site to give you a link if your site is a low PR site.  So try to stick with link exchanges with sites that are about the same age as yours and that are growing.  As time goes you both increase your PR and increase your overall back link power.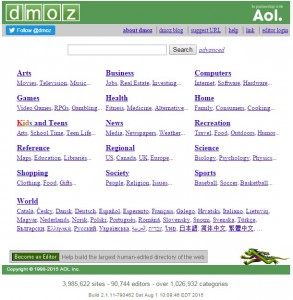 Using Directories
---
Listing your site in these can be advantageous too. There are those that will require you pay some amount of money while others will offer you the service for free. You can have your site listed on directories that are based on a niche, general directories as well as local directories.
Try to pick directories that have high PR.  It is not hard to find directories.  You can try DMOZ, one of the best known directories.  Be for warned though it can take a long time for you to be listed on DMOZ.  That should not keep you from submitting it.  I have heard from people that it took them a year to be listed on DMOZ.  My point is submit the request and just wait for it to take effect.
Of the five social media links are the easiest way of getting your content shared and getting some backlinks naturally. This is not to suggest to you that there is anything wrong with the other options but it is to paint a picture of what is most preferred. There are several social media platforms you can opt for to do this including YouTube, Facebook, Google+, Twitter and LinkedIn, don't limit yourself to those, use what you have, build new networks and get those links.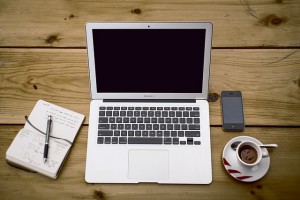 In the case of using content, you have options too which include videos such as Vimeo and YouTube, guest blogging and affiliate marketing. Any of this should help you to reach out to many more people since they actually make provision for inserting links.  I know I briefly mentioned it here, but don't underestimate the power of video.  This type of content gets ranked quickly and very high if done properly.
The use of content also shows your competence in a particular field and this will afford you other backlinks through shares from the public in general. This emphasizes the point that creating links is at the core of online business and you need to incorporate this in your venture too.  Don't rush it, it takes time.  That is okay you are building a business.
I have learned this and much, much more at my top recommendation, you can too.  You can see all of my recommendations here.  As always please leave any comments, questions, and your own experiences below.