Email marketing is one of the most effective tools for reaching out to prospective customers and retaining regulars. This is why I say you need to build an email list to captivate your readers.  The success of this strategy depends to a large extent on having an email list that helps you keep in touch with the world out there constantly. What this implies is that you need to have knowledge on how to build such a list if you are set to draw the benefits accrued by use of this tool.

There are various strategies you can adopt to realize the growth of your email list and the strategy you adopt will determine whether you will be able to convert prospective buyers to actual and regular ones or not. It will also determine whether various individuals will be willing and longing to open up your mails whenever they appear on their inbox. Some of the best strategies to adopt to help you build your mailing list include:
Take Advantage of Relationships
---
Just like it is in any other setting, building relationships takes time and once they are established, they can turn out resourceful depending on the nature. From the online point of view, relationships are either built online or offline and if you have strong relationships as far as your site is concerned, you can use such to your advantage when it comes to building email lists. This is how you go about it: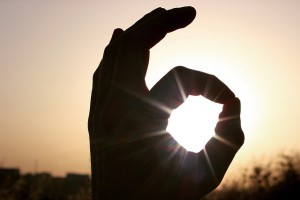 If you have a sales team in place, train them on how they can get visitors to your site to be part of your mailing list which is by subscription. The important thing in this case is showing them the need to capture those who are not making a buy also.
Some risks are worth taking and in this case you can enquire to find out whether some key clients, partners and vendors can actually opt for your services in exchange for having an access to their lists.
In the case of customers that engage with your project management and support teams regularly, emphasize on the need of involvement of such teams in the same, by requiring them to send email signup details to such customers.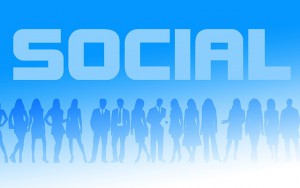 Make Use of the Social Media Platforms
---
As you are well aware, this is a platform with many participants and on a daily basis, a huge number of these will check in for various reasons. There are various conversations taking place in such platforms but you can transform this to an avenue where such individuals subscribe to your mailing list as you engage them. You can do this by:
Ensuring that every time you update your status, all your followers are redirected to your website where an email signup landing page appears.
For those who opt in first, make beta invites available through LaunchRock and encourage them to extend the same to their family and friends.
You can also opt to reign in the signups by giving prizes randomly where you put together a contest on Pinterest, Facebook or Twitter.
Drawing visitors to a landing page that appears on your Facebook page by use of Facebook Ads is another great idea and while they are at it, you can have them signup for mails AND "Like" your page concurrently.
Getting the Most Out of Your Website
---
Depending on where a particular buyer is on the buying cycle, this will help you to maximize on the probability of drawing them in to your advantage, without leaving any of them out. Some of the strategies you can adopt to make this possible are:
Having a form where individuals can access an email signup and this will work well when it appears at the end of every blog you choose to post.
Include an email opt-in feature on all of your checkout steps and lead forms that appear on your web.
Merge your "about" page with the email signup form.
Appreciate your visitors. This can be a great way to encourage them to sign up and you can do this by adding a "thank you" page that appears once they have either availed their details, or when they buy something.
Enticing pop-ups also come in handy when you are seeking for email signups. Place them and time them strategically, and this will give you leverage in drawing in more visitors.
These are some of the best ways to grow your mailing list that are both simple and easy to adopt. With these, you will get the numbers you need and even more, as visitors check into your site.  I have learned all of this and more at my top recommendation.  You can also check out all of my recommendations here.
As always please leave any questions, comments or your own successes below.