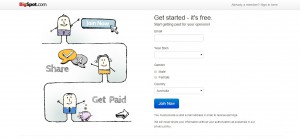 Name:  Big Spot Survey
Website: www.bigspot.com
Price: FREE
Owner(s): Varsityplaza LLC
Overall Rank: 0/10

Big Spot Survey, Overview
---
This is an online survey company, or so the TV spot says.  Is Big Spot Survey a scam?  All you need to do is fill out some information so they can prove you are legit, and within minutes you will be making money for your opinion.  Well actually Big Spot does not pay you a cent.  They are a service finder.  What exactly does that mean?  It means you fill out your personal information.  Once you have done so you will be transported to another screen showing you survey companies you qualify for.  Each company will then send you survey request.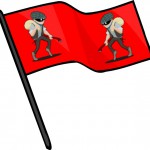 The Good and the Bad
---
Good
You can find hard to find survey companies that will pay you for your time to finish surveys.  That is of course if you qualify for the surveys.  I personally would rather stick with the bigger and better known survey companies if it was up to me.
So if everything is free to join, how do they make money?  The very simple thing is they send your information to the other companies.  Each person they refer they earn a certain amount.  But wait they just said that they would not send your information to anyone else.  Don't forget that little clause at the end without your permission.
Bad
---
You give them permission when you say you want more information from any of the companies. You can guess what that brings you; spam so much spam you will pull your hair out. This is a spam haven.  Yes I said it.  Each one of these sites as mentioned above will send you spam, call you and use your information that you gave Big Spot permission to share with them.  I have heard about people that felt harassed.
Guess what the more companies you let them sign you up for the more email you will be getting.  My suggestion is if you really want to try to use them, use a new email that you set up.  I tend to set up a "spam" email account.  When I sign up to something new that seems suspicious or that I have to review and I know I am going to get spam, I use that account.  I typically don't open the account except when I need to verify the account for signup purposes.
Customer Support
---
They do have a form email.  You can send them your question and they will respond.  Although I am not sure what question you might have other than do they have surveys?  It appears they do not provide any surveys themselves, but instead send you to other companies.
Who is Big Spot For?
---
I really could not recommend it to anyone.
Big Spot Price
---
This is good news, the price is free.  Free to have them give your contact information to other companies.
My Final Opinion of Big Spot
---
Well you probably guessed it by now, this is not a winning company.  I have already said that I would not recommend anyone even try it.  There are so many other survey companies out there if you want to make a few dollars online.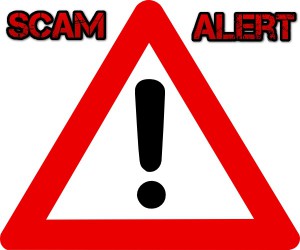 0/10 Scam
Why earn just a few dollars online when you can actually build a business.  I can help show you how I learned how to make more than a few dollars online every month.  See my top recommendation or you can see all my recommendations here.
If you have any of your own personal experience, comments or questions; please leave them below.
Disclaimer:
When you buy something from this website, I may receive an affiliate commission.
These are my opinions and are not representative of the companies that create these products.
My reviews are based on my personal own experience and research.
I never recommend poor quality products, or create false reviews to make sales.
It is my intention to explain products so you can make an informed decisions on which ones suit your needs best.