When you first are starting out sometimes getting that image looking just right can cost you a fortune, especially if you don't have Adobe Photoshop.  I don't use a Mac regularly so I had to borrow my wife's Mac and do some research.  I recently wrote a write up on the best free alternative for Photoshop for Window.  Today I will be talking about the best free alternative to Photoshop for Mac.  I found GIMP, actually I really like it.

What is GIMP?
---
GIMP stands for GNU Image Manipulation Program.  It is by far the most powerful free photo editing program I have found out there.  I have played with it for about a week and I am very impressed.  It is more powerful then Paint.net that I reviewed last time, but it is also a bit more complex.
Why do I like it
---
It is the closest thing to Adobe Photoshop you will get without having to pay for it.  It is very powerful and most users will only scratch the surface of what it can do.  As you know I have more than one blog.  Each blog requires several edited pictures.  Heck each and every post requires pictures that need to be edited.  It did take some time to get used to manipulating photos with this tool.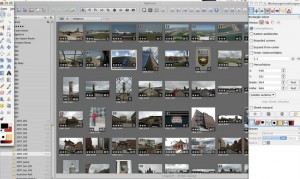 One of the best things about it is that it has several tutorials for all levels of competency.  You can be a beginner and they have 9 different tutorials to get you started.  They are very easy to follow and get you working right away.  If you are a bit more experienced then they have 10 different tutorials for intermediate level users such as yourself.  They also have 9 tutorials for the expert user.  Okay but that is not all they have.  They also have 21 other tutorials on different subjects.  Really if you want to do it you can find a tutorial for it on their website.
The last good thing I want to say about GIMP is that they have it available for just about all platforms including Windows and Mac.
Drawbacks
---
It is still not as powerful as Photoshop, but it is free.  It is much more powerful than any other free software out there.  It does take some time to get used to using and finding those little tricks to make the most out of it.  As I mentioned above they do have many tutorials on how to use them so it is easy to shorten the learning curve.
What does GIMP Cost?
---
Here is the great part.  It is free, absolutely free.  The program itself is shareware.  Of course the site accepts donations but they are not required to access full use of the program.
Who is it for?
---
GIMP is for anyone who needs or wants to edit images.  There are plenty of tutorials all over the web that can increase your skills on photo editing with it.  I believe even the expert can utilize many of the features.  Most people will not need anything more powerful.
Final Opinion
---
Photo editing is something you must be able to do if you have a blog.  There are so many options. In my opinion the best photo editor is Adobe Photoshop.  Nothing even comes close to it.  But if you are tight on money and are new to photo editing GIMP is a great place to start.  It is not as good as nor is it as powerful as Photoshop but it doesn't come with the large price tag either.   It is free.  You can download it here.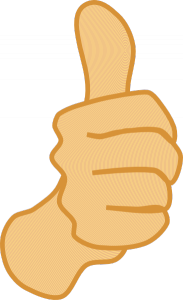 I use Paint.net all the time for this blog, but might switch to GIMP now that I have had a good chance to play around with it on a Mac.  In fact as I am writing this I am downloading it on my PC.  As with any new skill you need to learn a bit but really it is not that hard to learn with all of the tutorials they have on the site.
You can see all of my recommendations here that I have used in the past and feel are with the time.    You can also read my top recommendation here.
If you have any comments, questions or your own experiences; please let me know below.