Name:  Angel Sponsoring Blueprint
Website: www.AngelSponsoring.com
Price: 19.75
Owner(s): Joe Baiden
Overall Rank: 0/10

Angel Sponsoring Blueprint, Overview
---
This program claims to be the only one you ever need and will allow you to make money online.  The intro video touts that you will not have to pay a recurring fee because you will be reimbursed every month.  It goes on to state that you will get that reimbursement no questions asked if you are selling or being sold to.  But is Angel Sponsoring blueprint a scam or is it legit?
The Good and the Bad
---
Good
Taking a look at the sales page it is basically a video that is very well done.  By well done I mean it is professional in its presentation.  It is made out to look like a real news cast.  I am guessing that it is just a well done video to entice you to split with your money.
Bad
There are red flags all over this program.  First off the sales page is a video only.  The video is very vague on what the program is.  I watched it more than one time to try and figure out exactly, other than an eBook,, what this system is and how it works.  It appears to be an eBook only.  It doesn't even get into what the eBook is about other than making money online.
When you do a google search you find many, and I mean many pages that all point to the sales page.  In my opinion, it looks as if they build a backlink wheel.  A backlink wheel is a group of sites that all point to one site or to each other to build backlinks.  This is an outdated SEO trick that Google will penalize you for in the long run.  It is a newer program right now so it might not have been hit yet.  Using outdated methods like this also make me question the integrity of the company.
Contact the company.  Well they do have an email listed for support, more about that later.  They have limited information about themselves and what the product actually is.
They talk about how the charge is a one time fee of $19.97 but then they also talk about your monthly authorship will be reimbursed.  So which is it a one time fee or a monthly program.  Wait again I thought this was an eBook.  Why would their be a monthly fee for an eBook? Furthermore, when they say "even if you are being sold to or you are selling".  Wait does that mean that I just paid you so you can spam me with other offers?
Customer Support
---
Well as I stated they do have a customer support email.  I sent them an email to clarify more information on what the product is over 72 hours ago.  I have not received a reply.  You would think they would tell me more about the product if I am inquiring about it.  What kind of support will I get if I have already paid you.
Who is Angel Sponsoring Blueprint For?
---
I did not actually purchase this system and could not recommend people to try it.  They tout it for beginners and the price point shows just that.  But what value they provide is hard to know.  There were just too many red flags on this one for me to even give it a venture.
Angel Sponsoring Blueprint Price
---
The price is $19.75, there is some confusion though if there is a monthly charge or not.  Then again it is an eBook so one would assume there are not any monthly charges.
My Final Opinion of Angel Sponsoring Blueprint
---
Run, don't walk for the hills.  This one is just not one I even wanted to give a try for.  It just rubbed me the wrong way from the beginning.  Being vague about what the product is and even about the way the price or  payments work has me very worried to even give it a try.  If you want to try please feel free to do so.  You can try it here and let me know what you thought about it.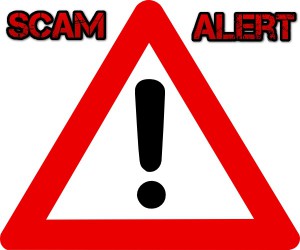 0/10 Scam
There are so many good products out there, unfortunately you need to walk through a virtual minefield to find them.  So what can you do.  Well here are some products that I recommend to get started.  You can also check out my top recommendation on how I became successful online.
If you have any of your own personal experience, comments or questions; please leave them below.
Disclaimer:
When you buy something from this website, I may receive an affiliate commission.
These are my opinions and are not representative of the companies that create these products.
My reviews are based on my personal own experience and research.
I never recommend poor quality products, or create false reviews to make sales.
It is my intention to explain products so you can make an informed decisions on which ones suit your needs best.