Perhaps you might have heard that the mind is the greatest wealth you can have on earth. This is so true because, no one can ever take away the skills you have to handle specific tasks. It is even much better when you are good at what you do since you tend to leverage on this in every opportunity you come across. There is an easy way to make money online if you leverage those skills.  One of those skills many people use to make money online is writing.

If you are able to write or want to see if you can make a little extra money while writing you should take a look at reliable platforms such as Odesk, better known as Upwork today. You can easily end up with all the skill and experience you need but may have no idea how to start earning on Upwork.  There are many people reaping the benefits of doing some freelance work on these types of platforms. Rather than giving you fish, teaching you how to catch your own is much better and so I will see if I can help you get started. Listed below are some starting suggestions on making your first dollar on Upwork.
Take Tests
---
This platform has tests to prove your proficiency in the skills you purport to have as per your profile. Taking these tests, and passing them, will validate your profile. It will also help you learn what you need to improve on to help you access jobs in particular fields.
Create and Update Your Portfolio
---
Prospective clients would love to see the kind of work you do before they engage you, which will serve as an assurance that they will get value for money for every task extended to you. That is why including samples of articles you have written as part of your portfolio is important and you need to update it constantly as well.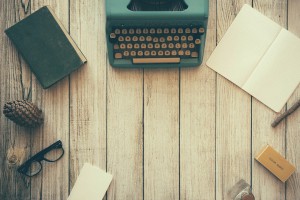 Get a Title for Yourself
---
Once you have identified your strengths, come up with what defines the same in one word or in a simple short sentence. Defining this the best you can, will increase the probability of securing an online job and what you need to do once you get hired, is to ensure that you live up to your title.  This is your "hook".
Capitalize on Huge Assignments
---
Giving yourself a challenge is always a great idea. You never know how far you can go unless you are willing to stretch yourself and in the process, you may even learn a thing or two. On Upwork, this can be an opportunity for you to create and manage a business of your own, as well as an avenue to secure more business aided by those you are serving currently.  Just make sure you can meet the deadlines.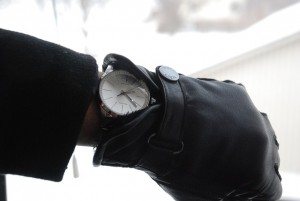 Make Use of Tags
---
See and be seen is the point of making use of tags. Tags are in actual sense words, in form of short sentences that are in agreement with the title on your profile. A guide on how to come up with such is to verify what is displayed on the profiles of others who have become successful on Upwork.  These tags will also ensure that prospective clients will be able to find you more easily and pick you out.
Do Not Despair the Small Beginnings
---
No one-person sky-rockets to success which means that it takes time and you have to be willing to go the long haul to become successful. You might need to start out small as you endeavor to build your reputation. While this might be the case, you need to keep in your mind that you are set for greatness in this venture. It takes a little time to build up that hourly rate or get those big jobs.  Therefore, set your bids as low as possible as you start and as you gain more experience you can adjust your rate upwards to match your proven abilities.
A Description is Important
---
This is where you get to use choice words to describe your attributes and why you are the best fit for a particular task. The kind of description you adopt should get potential clients looking for an opportunity to work with you.  Doing this the right way will capture the client's attention and begging for you to work for them. Do the best you can to win their confidence by making the best description you can.
Your Replies Should be on Point
---
Remember that you are not the only one going after a specific task /clients. There are many more and one of the things that will make it possible for you to be picked out from the rest is the way you answer questions. If a client has posed a question(s) ensure that your application covers and answers all the questions asked on point.  Sometimes clients hide a question in the middle of their job offer to make sure you read the entire offer.  Make sure you answer all of the questions posed no matter how silly they seem.
Paying attention to these tips will get you earning on Upwork sooner than later and your earning will get better as the days go by and help you achieve your dreams.  This is just one way you can build a business online but there are many other ways.  I have used this method to help pay for some of my expenses in the past while I was building an online business.   To learn how I made a successful online business please see my top recommendation.  I did not become successful using just one tool, you can see all of my recommendations here.
If you have any questions, your own experiences, or any comments please list them below.