Affiliate Dundee Review
Name:  Affiliate Dundee
Website: www.affiliatedundee.com
Price: $1.00 to $47.00 per month
Owner(s): Jeffrey Baxter and Heimir Arnfinnsson
Overall Rank: 1/10
Affiliate Dundee, Overview
---
The first thing you are going to notice on this one is that there are tons of positive reviews on this product.  It was recently launched and therefor all the affiliate marketers are clamoring over getting their money from you.  There is a reasonable sales page that the program uses.  They claim to be able to help you with:
Ready to go affiliate funnel
Over the shoulder training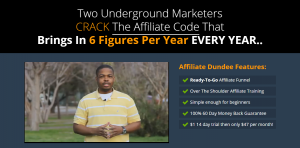 All of this and more is shown to you on the very top of the screen. The system is broken down into 3 modules.  The first module is the sales funnel, the second is the Zero Cost Commissions, the final one is Big Ticket Commissions.
The Good and the Bad
---
Good
They do offer a free book and a $1.00 trial membership.  I always question why they don't give you a free trial like better products that are out there.  While this is great it throws you into their sales funnel and just one more thing after another.
They do try to entice you with a free gift valued at $147 according to them.  It is an ebook that will undoubtedly create more hassles.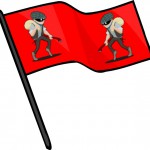 Bad
There is no way of getting a hold of anyone as I will discuss in customer support portion of the review.  The product states you will make money fast online with their program.  This is a giant red flag.  Any sustainable business does not create instant wealth.
Most people believe that all they need is to spend the $47 a month and they will be rich beyond their wildest dreams.  Well, I hate to break this too you but the fact is there are other expenses involved with this system including hosting, websites and more.
Customer Support
---
The customer support seems to be non-existent.  I tried email them at their support email.  Copy and pasting it into my address section of my email and it was returned as "permanent delivery failure"  Saying the server did not exist.  This is a real bad sign for the program.
Who is Affiliate Dundee For?
---
It is billed as a program for anyone who wants to make money in affiliate marketing.  They will show you how to make money, not a little bit of money but lots of money and very fast.  I personally don't believe this is the case.
Affiliate Dundee Price
---
Prices start at $1.00 for a 14 day trial but then go up to $47.00 per month.
My Final Opinion of Affiliate Dundee
---
Affiliate Dundee is your typical run of the mill, get rich quick scheme.  It is a scam.  You can read more about the indications of scams here.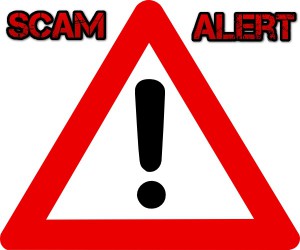 My Rating is 1/10
What is better than Affiliate Dundee?  Many things are better but two products that really stand out for me are Digital Altitude, Wealthy Affiliates or Affiloramma.  The best part is you can give them a try for FREE!
If you have any of your own personal experience, comments or questions; please leave them below.