We have all heard about that person who is the teenager that has made millions online through affiliate marketing.  So we then wonder how to start in affiliate marketing and begin to look for a how to affiliate marketing guide.  After all if the teenager can do it why can't I?  The simple answer is that you can.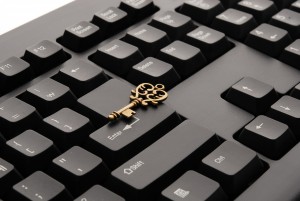 Before you start
---
This is not a race to see who can get the most money the fastest.  It is great if that happens but remember, that you are trying to build something that will last.  There are so many get rich quick schemes out there.  Don't fall for them.
One of the reasons I created this site was to help people who were in the same situation as I was just a few years ago.  I wanted to make money online and saw all the shiny things out there that promised I would make lots of money if I followed their simple steps and I then could forget about it.  Not true, but they all have this wonderful money back guarantee.  Let's not lose sight of what we are trying to do, build a business and make money.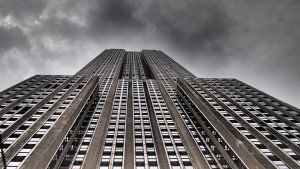 As with any business it takes time to build up a strong foundation.  Think of it this way.  When you make a building do you just put up four walls and call it a building?  No you need to start on the ground.  Make solid foundations then add walls. You make it stronger and stronger with every level.  You make it bigger and bigger.  But if the foundation cannot support the overall structure it will come tumbling down!
The same is true with the business of affiliate marketing. You need to start by building a foundation so that you can build a huge solid building that will last for years.  This starts with owning your own website.  You really should get your own website as it is a property that you own.  Overtime, if you make improvements on your property it becomes more and more valuable.
Where to start
---
Now that we know we need a website where exactly do we start?  First you need to find a niche.  That niche should be something that interests you.  If you know a lot about that subject that will make it easier to write about.  If you don't, that is okay you will just be doing some research and you will learn more and more about that subject as time goes on.
Even if you are already an expert in a field you could probably learn more.  I am from the school of always learning.  I would also suggest to pick an evergreen niche.  An evergreen niche is one that will be needed in years to come.  For example picking something in politics such as 2015 would only be good for a year at most until it is no longer good, picking a product such as valentines candies would be good for years to come but only a few weeks a year.
Once you have chosen your niche, you can start searching what affiliate programs are out there for your niche.  How do you do that?  It is actually very simple.  The easiest way is to do a search on Google with "your niche+ affiliate program."  This will give you an idea of some of the products you can promote on your website.  Don't worry there are thousands of niches and products that you can become an affiliate.
Other places you can look is Clickbank.  Clickbank has thousands of products in one place that you can easily sift through and find something that is suitable.  My suggestion is don't promote anything that you wouldn't buy yourself.  What I try to do is send the company an email stating who I am and that I might be interested in promoting their product.  Then I ask them if I can get a trial copy for review. You will be surprised how often they will send you a full copy of the product.
Niche and Products picked, Next…
---
Once you have your niche and products you like you can move onto the next step.  It is time to get that ever so important domain and set up your website.  It really is not as hard as you think it is.  In fact there are so many ways you can do this.  Many of them are not that expensive.  You can actually do this for around $10.00 to buy the domain for a year, $10.00 a month for hosting, and finally the platform you can get for free, I suggest WordPress.
Build it and they will come!
---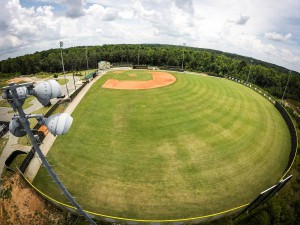 Well yes and no.  If you have a simple one page website chances are very, very slim you will ever get a sale.  Why?  The answer is simple the search engines will ignore it because there is no substance in the website itself.  You will have to drive traffic to the site yourself through social media and ppc (pay per click) campaigns.
This is completely possible but the second you stop your sales will drop right off with that.  Is that really what you want?  Does that make for a good solid business?  The answers are no.  I my opinion it is better to start by slowly building the foundation I talked about above.
You build the foundation by writing articles and posting them to your website.  At first you have very little traffic.  This is because the search engines don't know who you are or what the site is really about.  So you must submit your site to the search engines. One other thing to keep in mind is they don't trust you yet.
It takes time to get ranked on any search engine.  I am talking about months.  This is okay keep at it.  Publish new content on a regular basis and slowly the search engines will begin to recognize your site and rank you higher and higher.  Make sure you allow people to leave comments and respond to them the more you interact with your audience the higher the rankings are.
Any program that states you will get ranked on the first page very quickly will be one that will in the long run HURT or even destroy your business.
Try to make your website as interactive a possible with lots of pictures and or videos.  Keep your audience entertained.  You will not only gain the search engines' trust but the trust of your readers.  This will in turn give you a greater sales percentage as the readers trust in you.
Monetize, Monetize, Monetize
---
Okay great you have the traffic that starts coming in, how about that elusive money that you were promised.  Well you need to monetize your site.  All that means is find a way for it to make money.  There are several ways you can do that.
In the beginning of the article I mentioned how to find products.  Well this is where you intertwine the products within your articles.  Write reviews on those products and set links to those products.  Now make sure you don't have every other word a link to some product.  Keep your links to a minimum and use them when appropriate.
You can also place banner ads on your sites that include your links.  When someone purchases the product you get paid.  This is a way to keep your main products in front of your readers.  It is simple to do and aesthetically pleasing.
Google has AdSense.  AdSense is a platform that puts ads on your page.  You get paid for the traffic that goes through your page and clicks on the banner.  The more traffic you get the more money you make.  It won't be a lot at first but it does build up over time.
Start monetizing your site right away.  No reason to wait for you to have a certain amount of traffic before you do or you could be missing out on money.  Never leave money on the table.
Things to remember
---
You need to build a strong foundation for the business.  If you build a strong foundation and build it up slowly and properly you will have a good business going after a year.  Don't lose faith in it.  Keep it going.  When you get your first sale you will be ecstatic.  No matter how small it is.  It will light a fire under you and you will be hooked forever.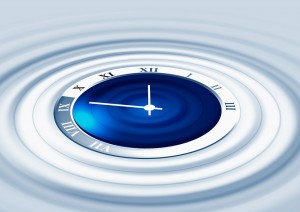 The strong foundation starts with a website.  It is then is grown through your consistent, original and quality content.  There is no substitute.  As long as you don't copy articles and make a real effort you will see returns on your efforts.  It only takes a little bit of time and the returns can last years after the initial effort.  In the long run it will give you a successful business.
To learn more about how to start in affiliate marketing, read my review on Digital Altitude and Wealthy Affiliates.
If you have any questions or comments, please leave them below.  I really enjoy feedback.