Name:  Survey Savvy
Website: www.surveysavvy.com
Price: FREE
Owner(s): Rosanne Luth/ Luth Research LLC
Overall Rank: 6/10

Survey Savvy, Overview
---
Survey Savvy is one of the best free online survey companies out there.  It is one of the most popular survey sites that are available. They have been around for a very long time and their parent company (Luth Research LLC) has been accredited BBB member since 1993.  The owner Rosanne Luth has the distinction of being the BBB first female chairman.  This is just to show you the integrity of the company itself.  This is not a way to become rich online, but a way to earn a few extra dollars each month.
The Good and the Bad
---
Good
They are a very legitimate company that has a few different ways to earn money.  Of course there are the surveys themselves.  The surveys range in length and have different amounts you get paid to complete them.  One of the nice things I like is that if you don't qualify for a survey you get entered into a drawing.  I know it is not much consolation but at least it is something.
I started recently and have received a check already.  Unlike many survey companies you can cash out your earnings when you have accrued $1.00.  The good news is I have not seen a survey that is for less than a dollar.  One of my biggest pet peeves about survey sites is it takes, what seems like, forever to accrue enough money to cash out.  Survey Savvy does not; basically if you do one survey you can get paid.
They also have a digital tracking program, called survey savvy connect, that you can earn up to $60.  All US members will be automatically invited to.  One thing to remember is that this is an offer that says UP TO not that you will earn $60.  While this is a nice incentive, I am not a fan of having someone track me on everything I do.  I also have found several instances saying that it is very difficult to remove the software once you no longer want it.
You can also earn money by referring friends to Survey Savvy.  They have a two tier system  What that means is you earn money for each survey your referrals complete as well as money for each survey your referral's referral completes.  So if your referral has a friend that signs up and they complete a survey you get some money.  Not bad.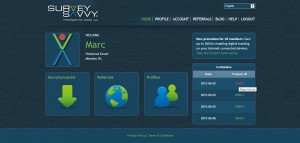 Bad
One of my biggest gripes about surveys sites is that you take time and then you don't qualify and you don't earn anything.  With Survey Savvy, as I already mentioned, you get entered into a monthly drawing.  This drawing changes as to the prize, currently the prize for 50 winners is $10.00.
Currently the only way they process payments is by check.  You cannot have direct deposit and you cannot use PayPal.  Checks take a while to receive, so you need to wait then deposit them into your account.  While this seems a little archaic once you get started you can request your payments weekly and you can get them on a regular basis.
Customer Support
---
They have both FAQ section that covers most questions that you might have but they also have a fairly responsive email support.
Who is Survey Savvy For?
---
This is a program that just about anyone can make money on.  They pay is not the best in the world but you can get an additional $100 a month with a little effort.
Survey Savvy Price
---
The program is absolutely free, although it does take some time to complete the survey.  As I have expressed in other posts, free is the best guarantee.
My Final Opinion of Survey Savvy
---
I have earned as much as $200 in a month.  I am a newer member and it does take time to go through the screener, which I hate.  If you qualify you know you will get paid.  They also clearly show the amount of money you will make from the survey and an approximate amount of time it will take.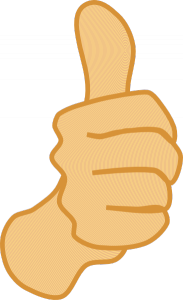 6/10 Legit
If you would like to try Survey Savvy for free please try it here.  Also make sure you fill out all the profiles so that you will start to get survey opportunities.  While you will not become rich you will make some money and every bit helps in today's economy.  All it takes is a little time.
If you really want to build a sustainable business please see my top recommendation!
If you have any of your own personal experience, comments or questions; please leave them below.