RoyalPTR Review
Name:  RoyalPTR
Website: www.royalptr.com
Price: Free signup, Premium Member $182
Overall Rank: 1/10

RoyalPTR, Overview
---
Yet another pay to review site.  This is one of the highest paying pct, ptr sites that are out there.  They have been around since 2012.  The registered owner is blocked with Whoisgaurd.  That being said many sites block the information to keep their personal life, well, personal.  So don't make that have you go crazy.  The way the site works is every day you are allowed to click on so many ads and emails.  Depending on your membership level.  You stay on the pop-up for the assorted amount of time and you get credit they show per click.  The credits are huge 100-200 Euro, that is Euro not USD.
The Good and the Bad
---
Good
Well it is easy to use and they do have a free member area.  The free member area is just that, free to use.  You have to accumulate 20,000 Euro before you can withdraw it though.  That really is not that bad as you will quickly realize the threshold.  The site states," Once the member has reached payout they may request payment.  Payments will be made within 30 days or a reasonable time after."
Bad
While they show a good list of people who have received payment the payments that are listed all show within the gold members.  Non from free members.  Furthermore, I sent several of them an email from different servers and computers.  I had friends send emails as well.  The responses were "canned".  They all sounded about the same.  Something like, "Thank you so very much for questioning the validity of the site.  I questioned it too.  I took a chance and paid for the membership and was surprised at how fast I was paid. Thank you again, I hope this helps.  You should consider a paid membership if you haven't already."
When I tried to contact them about the payment at first they stated it was in process. I did not pay for a membership.  They suggested that I pay for the membership and they could pull the payment from the que and get it issued right away.  I decided to wait.  That was quite a while ago.  My guess is it is just like the other sites I tried and reviewed.
Customer Support
---
The support is great at first especially if you want to pay for a membership.  Other than that it is simply non-existent.  At least that was my experience.
Who is RoyalPTR For?
---
I would have a hard time suggesting anyone use Royal PTR.  It does not appear to be a company that will pay.  I am not expecting it.  I will how ever change my review if I ever receive payment and let you all know.
RoyalPTR Price
---
They have a free membership.  Free memberships are great to see if the system really works.  They also have a premium price point of a one time fee of $182.  I would not pay for a premium account unless you receive payment for your free account.
My Final Opinion of RoyalPTR
---
This is just another company that wants to strip you of $182 of your hard earned cash.  The sales tactics are a little shady in my mind.  I have not heard of anyone who has actually been paid from them.  There are many complaints out there.  If you still want to give them a try please feel free to do so here.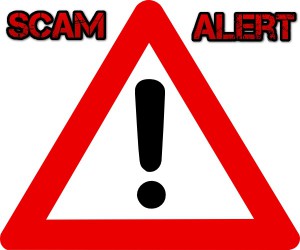 Scam 1/10
Learning how to make money online was a big issue for me until I stumbled across my number one recommended product.  This is another product you can try for free, but the difference is you will never be pressured into a premium membership and it really does teach you what you need to know. Read my full review here.
If you have any of your own personal experience, comments or questions; please leave them below.