RichgoPTR ReviewName:  RichgoPTR
Website: www.richgoptr.com
Price: Free for basic member, paid members $166
Owner(s): Enom, Inc
Overall Rank: 1/10

RichgoPTR, Overview
---
This is yet another one of the highest paying PTR sites from Enom.  My last review on PTRs was for payingmails.com.  There is a free membership which I love to have.  It lets you test drive the product.  What happens is this, you click on banner ads and emails and you get paid from $50 to $150 per PTC/PTR and emails, if you stay on the site for 30 seconds. Sounds great, too good to be true?
The Good and the Bad
---
Good
The site does have a free members area, however just like Enom, Inc's other products they require you to wait for payment 30 to 90 days or a "reasonable time" after that.  During the entire time your account must be active.
I know what you are thinking.  Okay so what there is a $10,000 minimum payment threshold?  You can build your account to that in about 5 weeks.  I can just keep doing it and eventually it will be like an annuity.  The other option is to pay the $166 for a premium member and then you will be able to get payment immediately.
Bad
It would be great if it all worked that way.  The reality is that you won't get paid.  Please define "reasonable time".  To me 30 to 90 days is plenty of time to process a payment, why would a company need more time?  Also once you request payment you will be asked to send them an additional $200 to process, even if you are a premium member.  Wait, you have how much money that you claim is mine and you can't take it off of that amount?  Does this all sound too familiar to my last review of an Enom company.
Well is it really a surprise that the customer service is virtually non-existent?  It shouldn't be a surprise at all.  The website will show you proof of payments, they will ask you to pay for referrals that will allow you to make more money faster.  This is all part of getting you to part with your cash.
Don't be fooled by the money back guarantee.  Also don't feel safe because you are using PayPal.  This is a digital product and all they need to say is that the product was delivered.  You received a higher pay rate, however fake it is, and your referrals to help you increase your pay.  They can show PayPal that and you still won't get your money back.
Customer Support
---
They have customer support, or supposedly do, but getting a hold of them is just about impossible.  You need to jump through hoops, unless of course you want to give them money then they are responsive.
Who is RichgoPTR For?
---
I cannot recommend this product to anyone, it is a scam. There really is no other way to put it.  You can try if you want but I would suggest doing something more productive with your time.
RichgoPTR Price
---
There is a free membership as well as a paid membership.  The free membership is always free it never expires.  The paid membership is supposed to be a onetime fee off $166, for a lifetime.  Remember there are other fees and such that could be associated if you chose.
My Final Opinion of RichgoPTR
---
This is yet another scam to try to get you to open your wallet and pay them money.  You can still try it here if you want, but please don't pay them any money until you get paid.  This is a product I definitely do not believe in at all.  There are many more of them out there.  I have noticed a few of them have closed shop.  I will continue to do reviews on the ones I find to make sure you don't fall victim to the scam.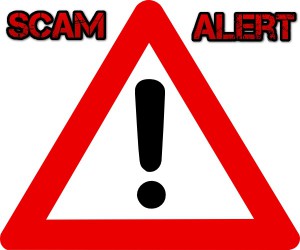 Scam 1/10
Making money online is easy, really it is not hard, but it does take time and consistency.  Being dedicated is only part of it you also need the support of others.  I am guessing you found this page because you are looking to make money online.  Please see my top recommendation on how I really turned the corner and made real money online.
If you have any of your own personal experience, comments or questions; please leave them below.