Clickbank University Review
Name:  Clickbank University
Website: www.clickbank.com/university
Price: $47/mo up sell of $297/year and $97
Owner(s): Adam Horwitz and Justin Atlan
Overall Rank: 7/10

Clickbank University, Overview
---
By now you have surely heard of Clickbank.  It is one of the largest online marketplaces for digital products.  While they do have some physical products, I have to say they really focus on the digital products.  Many affiliate marketers come to Clickbank to find products to promote.
Well now Clickbank has made a training platform that teaches people about affiliate marketing and product creation.  This training platform is called Clilckbank University.

The Good and the Bad
---
Good
Some of the good things are they have a large active forum, easy to follow videos, online support, software for product creation and weekly live training with question and answers.
The forum unlike some other programs is active.  As I said earlier Clickbank is one of the largest online marketplaces out there.  They have build on their name and utilized this to get a good forum going within the program.
The videos are clear and concise.  It is nice to see up to date lessons that flow simply.  Anyone can follow the step by step instructions.
I always touch on customer support in everyone of my reviews.  I will explain more later but it is enough to say that it is a responsive customer support system.
They have great software to help with product creation.  You don't need to be hunting for this program or that one.  It easily allows you to create the product you always dreamed about.  This is easy to do with the software and the steps they provide for you in the training.
It is always nice to be able to go through a class and actually be able to ask questions live.  This is one of the best features that Clickbank University has.  The trainers are knowledgeable and competent.
Bad
The number one problem I have with the product is it is expensive compared to other products out there that offer more.
It is truly focused on Clickbank only. If you want to learn other platforms such as Amazon affiliate marketing you are not going to find that at CB University.
They should have more choices in training and they should unlock the training.  I understand they want to make sure each person digests everything before moving on, but what if you are a quick learner.  Let the person move forward I say.  They lock the content until you go through certain stages.
They used to have a free 7 day trial which is no longer available.  I actually prefer a free trail on these type of programs.  That way you can see really what you are buying into.  That being said it is run directly from Clickbank and they do have a 60 day guarantee.  You can read more about my thoughts on guarantees here.
Customer Support
---
Yes they have customer support that is very responsive, many times within the same day.  I have never had to wait a full day for a response from them.
Who is Clickbank University For?
---
This product, in my mind, was created for anyone who wants to get a grasp of internet marketing.  It can also help the savvy internet marketer take his business to the next level through product creation.
Clickbank University Price
---
Starting prices are $47/month.  There are several up sells once you accept the product.
My Final Opinion of Clickbank University
---
Clickbank University is not a bad product.  It is a legitimate product and not a scam.  It is, in my opinion a bit expensive for what it is but can help a budding or seasoned internet marketer learn a few things.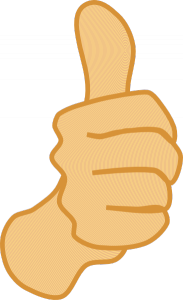 Final verdict 7/10
You can join Clickbank University here.
Other reviews you can take a look at that were not scams were Digital Altitude, Affilorama and Wealthy Affiliates.
If you have any of your own personal experience, comments or questions; please leave them below.